Believe Magazine - Issue 18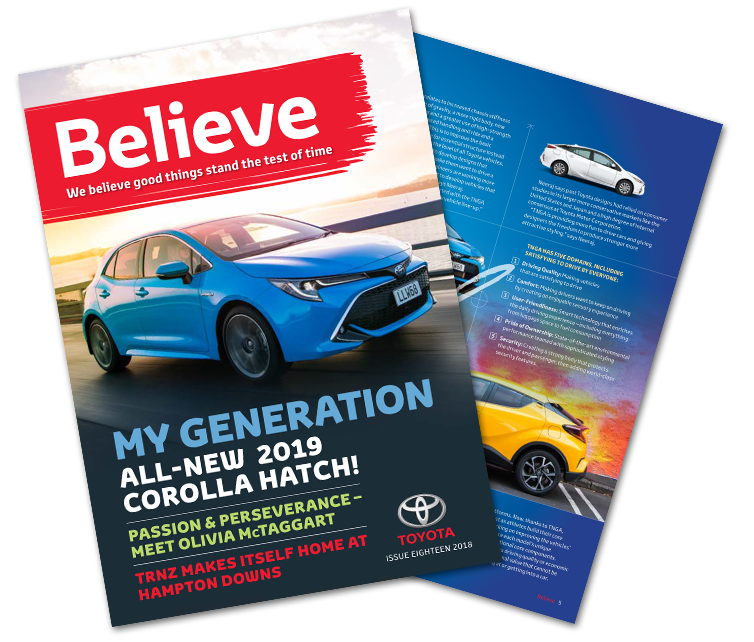 Download the latest issue of Believe Magazine
If you wish to view Believe magazine on a mobile device or on your desktop you can now download or view a PDF version for both.
Inside the pages of Believe we have a mixed bag of contents from tips on talking to your kids about body image, finding out some of the latest technology in our vehicles, to getting a taste of the motorsport season - we're sure there will something that will appeal to you.
As we fast approach the festive season, we wish you and your families safe and happy motoring.
Mobile View - 9MB PDF
Desktop View - 18MB PDF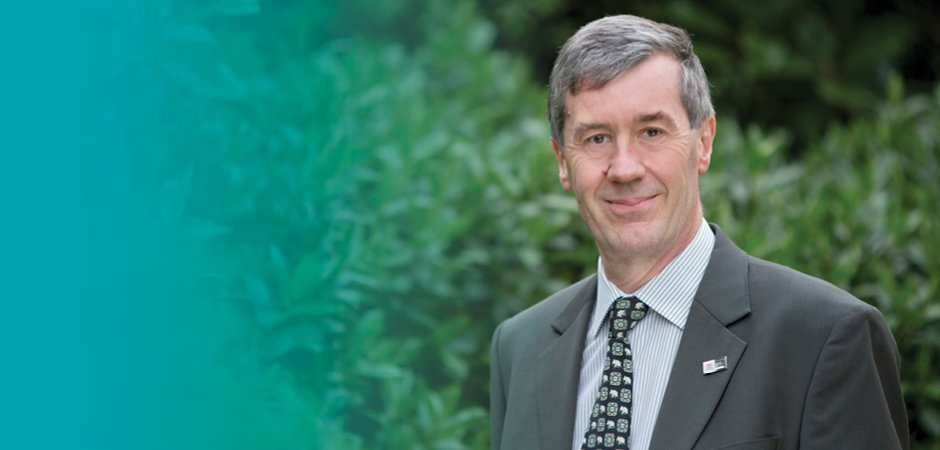 As we approach the end of 2018, it is an opportunity to reflect on the year ending as well as look forward to what the future might hold.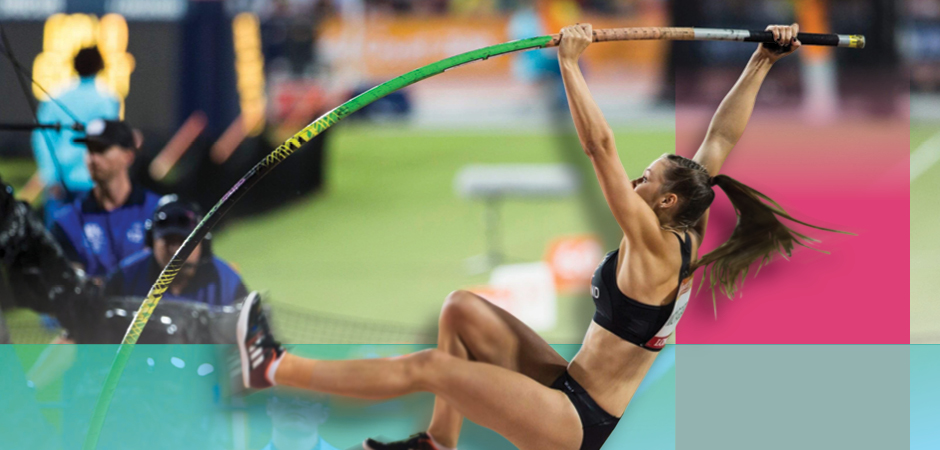 National under-20 pole vault champion Olivia McTaggart is a rising star in her field. The 17-year old Aucklander and 4:40-metre vaulter offers a glimpse of her world as we introduce her as Toyota's youngest ambassador.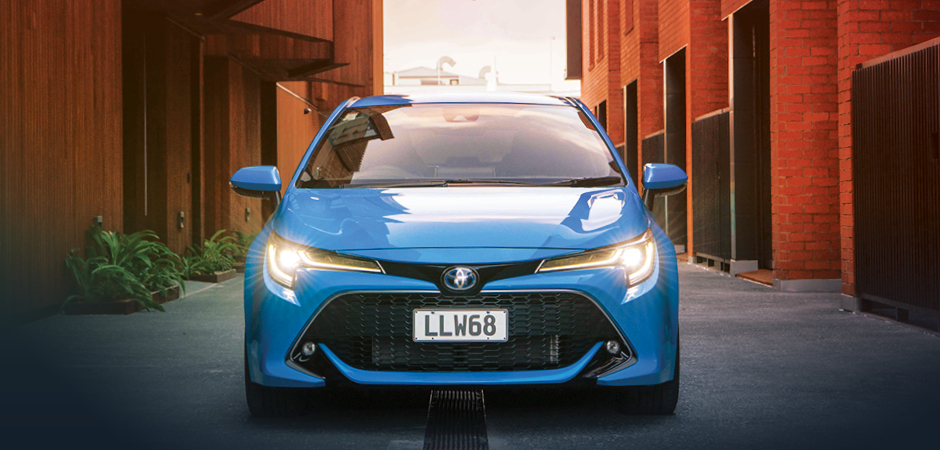 The all-new 2019 Corolla hatch featuring a bolder, dynamic exterior design and a more rewarding driving experience, is set to remain New Zealand's best-selling passenger car.
Inside the pages of Believe we have a mixed bag, which we're sure will appeal to a range of readers. There are tips on how to talk to your kids about body image. Parenting Place writer Jo Batts provides some great tips on nurturing healthy self-esteem in your kids and about loving the bodies they're in.
'Start Your Impossible' is the campaign that underlies the Olympic and Paralympic partnership that Toyota has formed leading up to and beyond the 2020 Tokyo Olympic Games. See the story entitled 'Power to the People'.
If you have an appetite for motorsport, there's plenty inside as the season kicks off. As we go to print the sixth Toyota 86 Championship is expected to start with a full field of 17 drivers taking the track at the Supercars Championship event at Pukekohe Park (early November).
As we fast approach the festive season, we wish you and your families safe and happy motoring.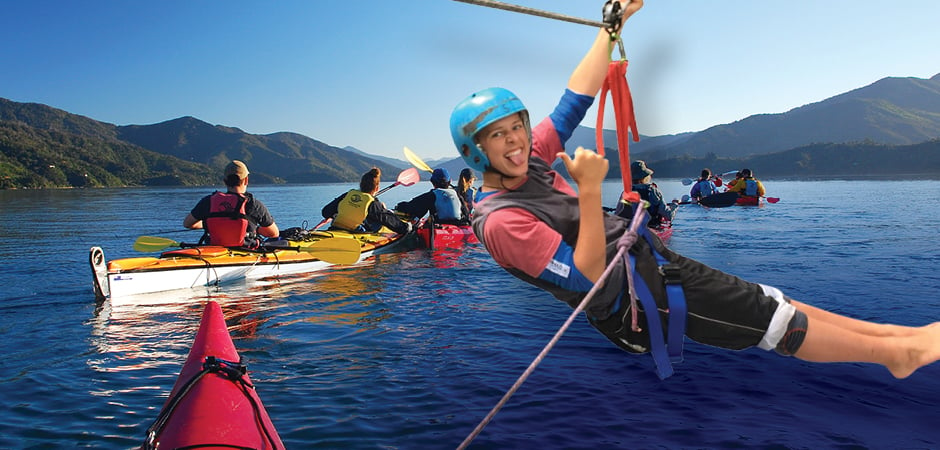 Whenua Iti Outdoors delivers challenging and educational experiences in the diverse and spectacular environment of the South Island. It provides a platform for success at a time when some of our young people are struggling, and delivers unique experiential learning programmes designed to inspire positive change.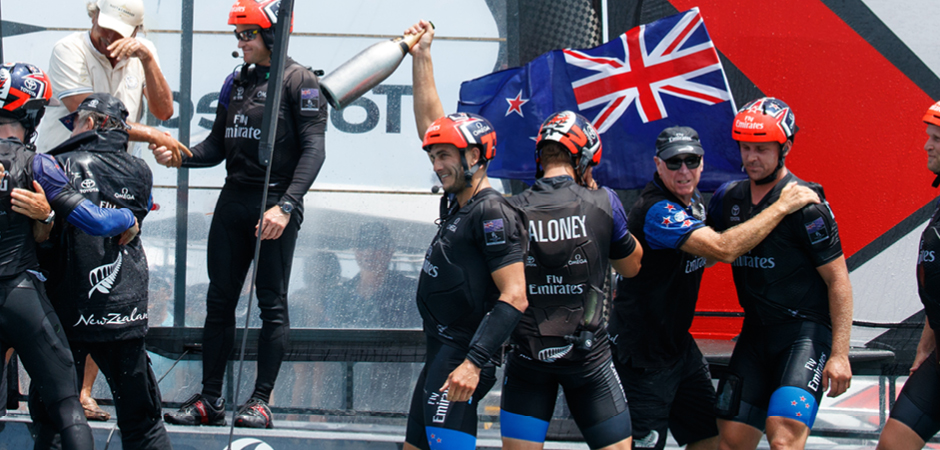 The excitement is already building in Auckland as the landscape alters and the team ramps up for the next America's Cup challenge – Emirates Team New Zealand's defence of the 36th America's Cup regatta on familiar waters.
Design Unleashed
Toyota's designers have been unleashed and given the freedom to produce stronger and more attractive styling, made possible by the new Toyota new global architecture (TNGA) platform.

The latest Prius Prime plug-in hybrid, C-HR and Camry, and the recently launched new-generation Corolla, are a result of Toyota's global president Akio Toyoda challenging the company's designers to create cars that speak to people's emotions.

"Our designers are car enthusiasts and have answered Toyoda-san's challenge, says Neeraj Lala, Toyota New Zealand's General Manager of Product and New Vehicle sales.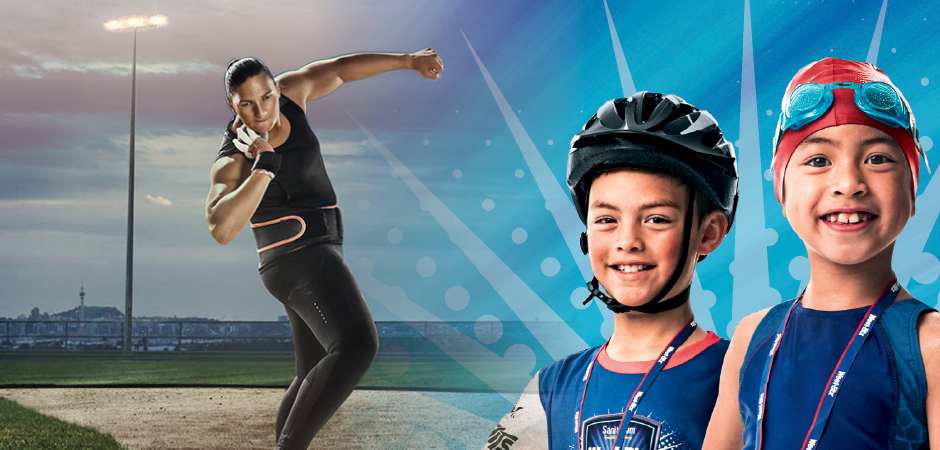 For the past 19 years Toyota New Zealand has been a platinum sponsor of the Sanitarium Weet-Bix Kids TRYathlon, helping kids to stay active and healthy through a programme of participation.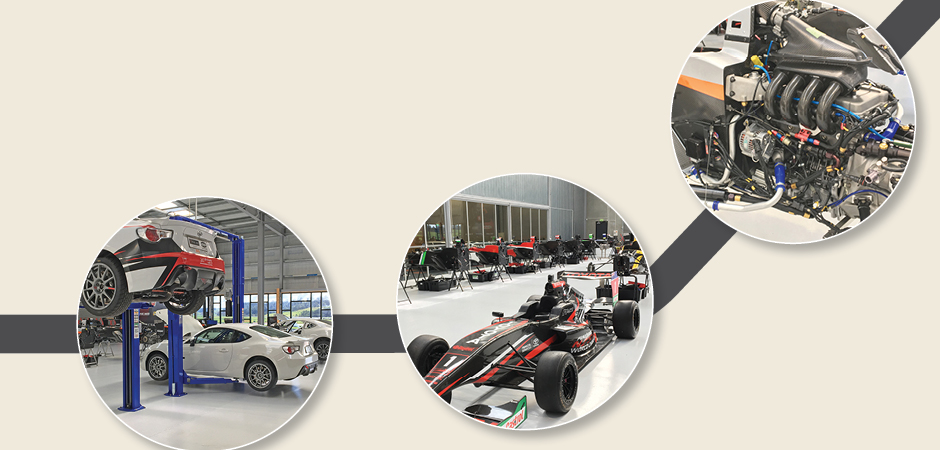 Toyota Racing New Zealand, is now well established at its Hampton Downs Motorsport Park facility in North Waikato, where the fleet of Tatuus single-seater race cars used in the annual Castrol Toyota Racing Series (TRS) and some of the Toyota 86 Championship sports coupes are based.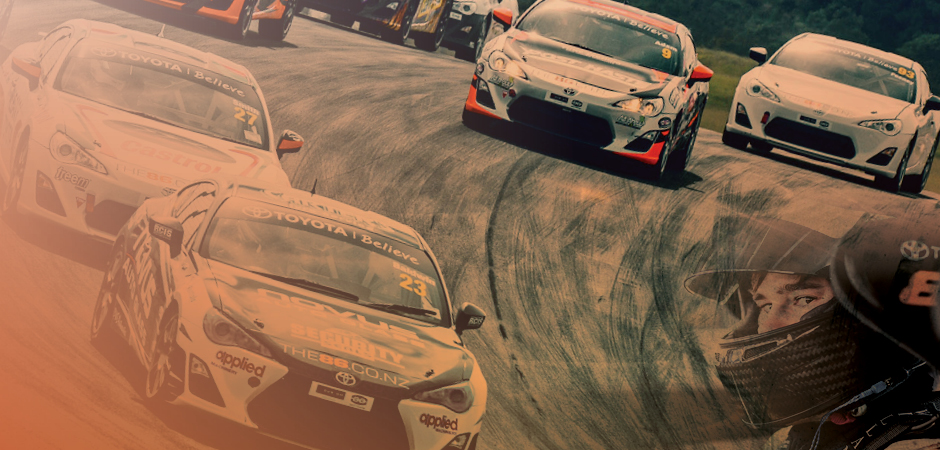 The sixth Toyota 86 Championship will once again be a major focus for domestic motorsport fans, and will unquestionably be the busiest and most closely fought championship in the history of the category.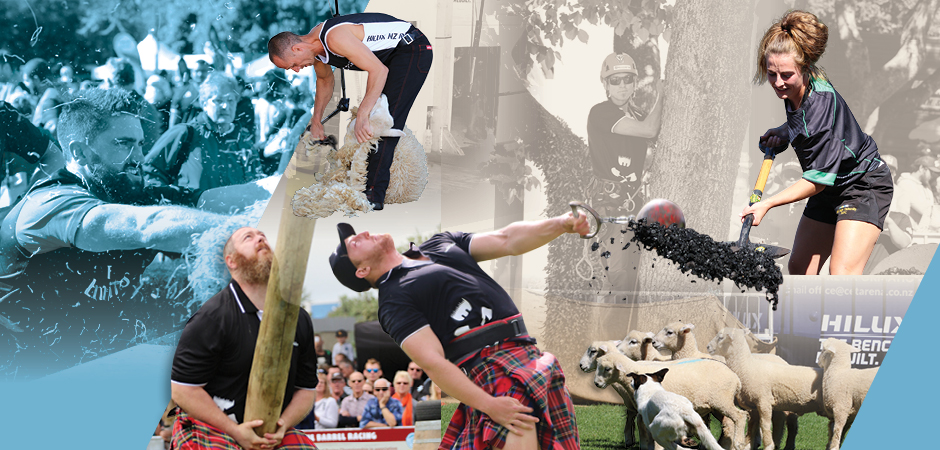 Excitement is starting to build for the 2019 Hilux New Zealand Rural Games in Palmerston North next March. The event, which drew more than 30,000 participants this year, celebrates rural athletes and rural life in New Zealand.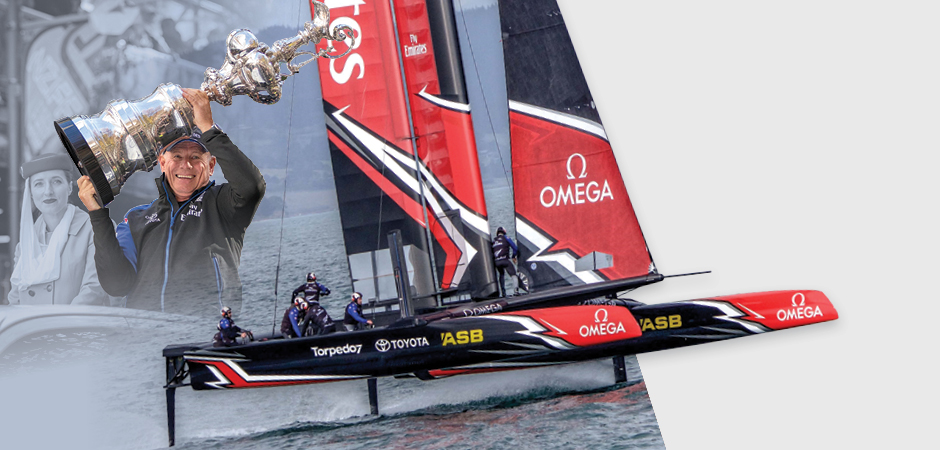 Emirates Team New Zealand overwhelmingly wrenched the America's Cup from Oracle Team USA's iron grip on the tropical turquoise waters of Bermuda's Great Sound a world away from the deep, dark winter in New Zealand.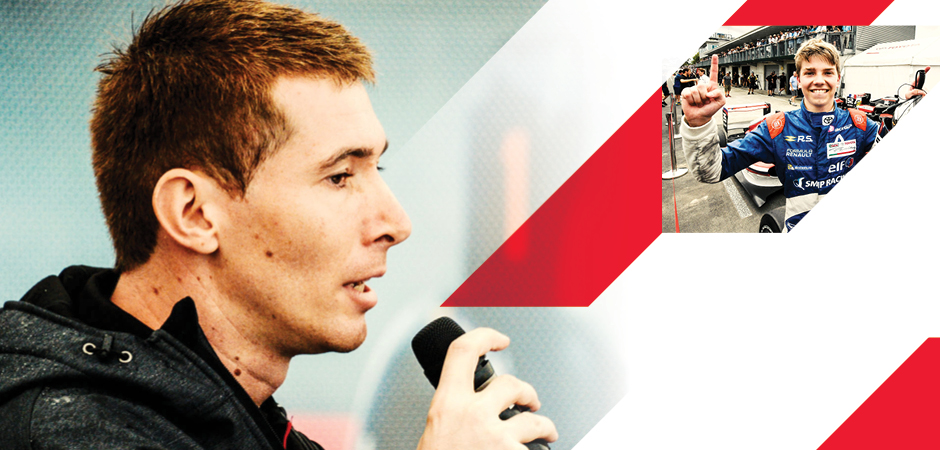 2019 Castrol Toyota Racing Series Category Manager Nico Caillol has just completed a monster three-month trip around the world, in his quest to bring the best young single-seater drivers to New Zealand in 2019 and beyond.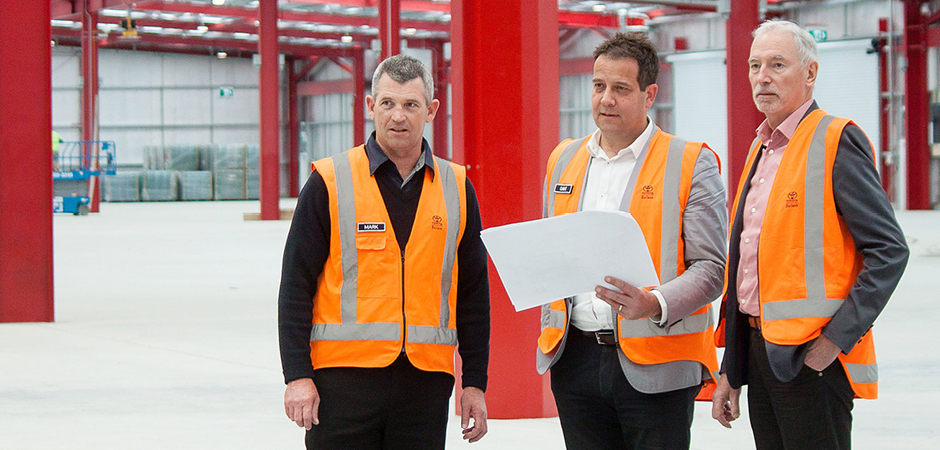 When Toyota commenced sales in New Zealand back in the 1960s, its service parts warehouse was located in Wellington.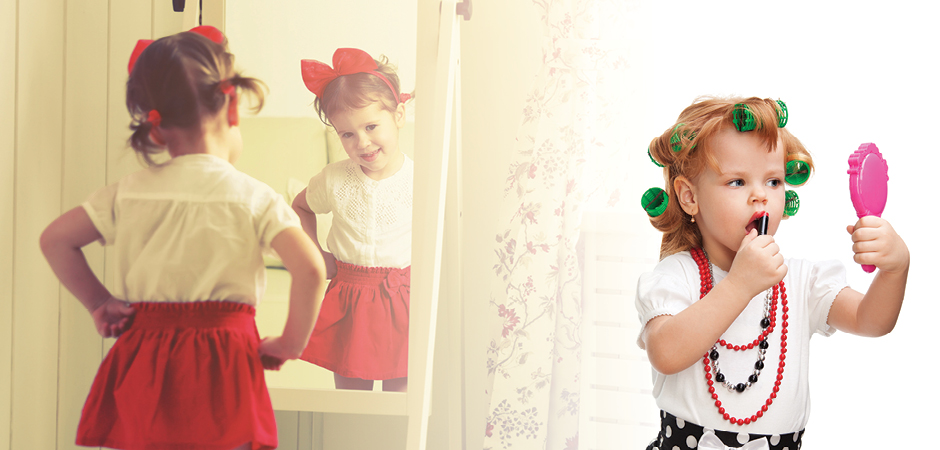 The idea of talking to your kids about body image might feel as natural to you as flying to the moon. Yet this is a conversation that you don't want to miss.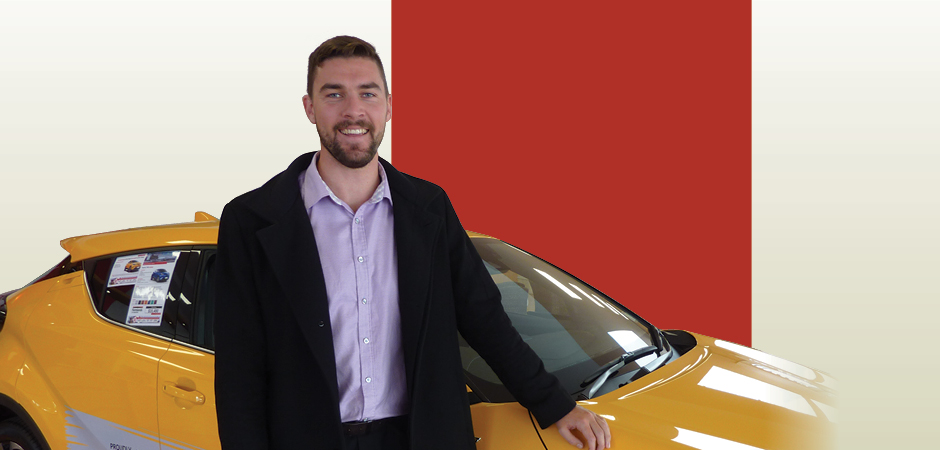 For four years, four groups of graduates have embarked on careers with Toyota through the Dealer Graduate Programme, with the next recruitment drive happening as Believe goes to print.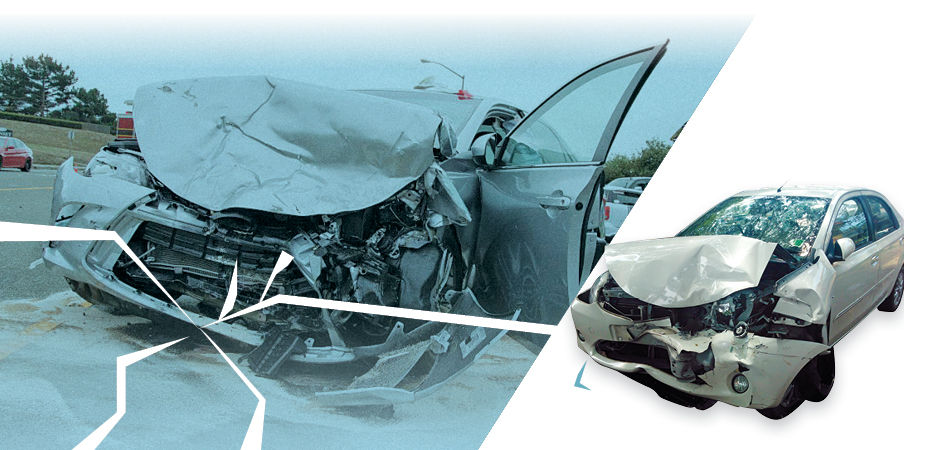 Over the centuries people have joined together and cooperated to reduce the risk of events such as fire, accident and theft. Living in groups reduced the risk of attack by wild animals or other people and increased the amount of food that people could gather or hunt.
View Past Believe Magazine Articles