Welcome to Manukau Toyota Group
Manukau Toyota Group is 100% NZ-owned and operated and, in 2021, celebrates 30 years of offering all that is Toyota to South Auckland, the Counties/Franklin area and Auckland's South Eastern suburbs with the 2019 opening of the award-winning Botany Toyota.
Our talented and knowledgeable Team Members, many long serving, share the company commitment to doing our best to make sure every one of our customers leaves our stores with a smile on their face having enjoyed their experience with us.
Visit one of our stores for new Toyota cars, Toyota SUVs, commercial vehicles, Signature Class vehicles, used cars, vehicle servicing, all your vehicle finance and insurance needs and enquiries about Genuine Toyota parts.
We look forward to seeing you!
Yes, we are open ... come on in!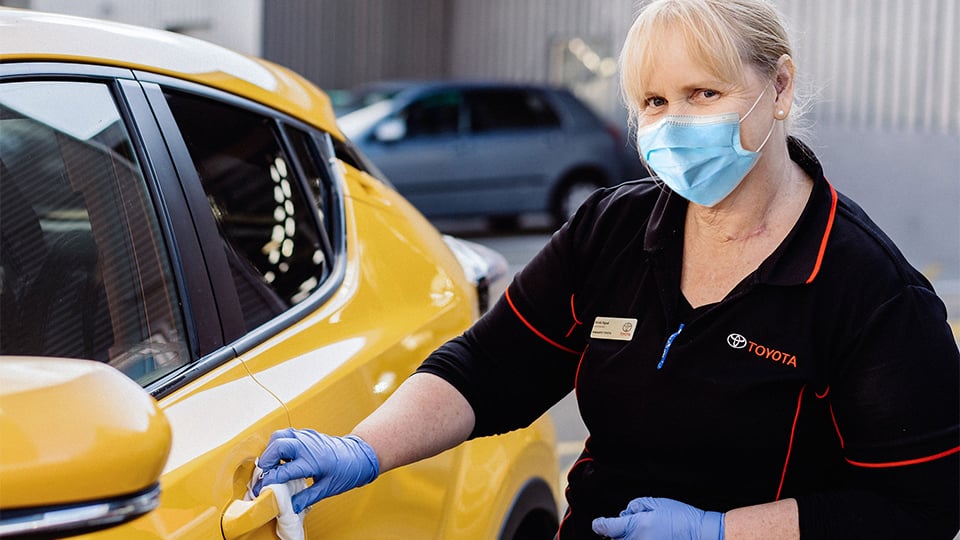 Covid-19 Traffic Light phases
Our Toyota Stores are here to serve their local communities across the country with your vehicle purchasing and servicing needs. Our customer and staff safety is a priority to us, so our Stores are doing everything that is needed to keep you safe during the different COVID-19 Traffic Light phases.
Find out more
Commercial Vehicles
We have changed the way we approach our specialised commercial vehicle offering and our commercial vehicle sales, service and finance teams are now based at stores around the Group. We believe this will make it easier for all customers to access the specialised know-how these guys have accumulated over many years working for Toyota and dealing with commercial vehicles.
Mark, Grant and Jonathan can be found at Papakura, Botany, and Manukau Toyota respectively, Jon can still help with your finance and insurance needs, just from his new base at Botany Toyota and Mir can now be found in his new role as Service Manager at Manukau Toyota.
Service Enquiry
All Other Enquiries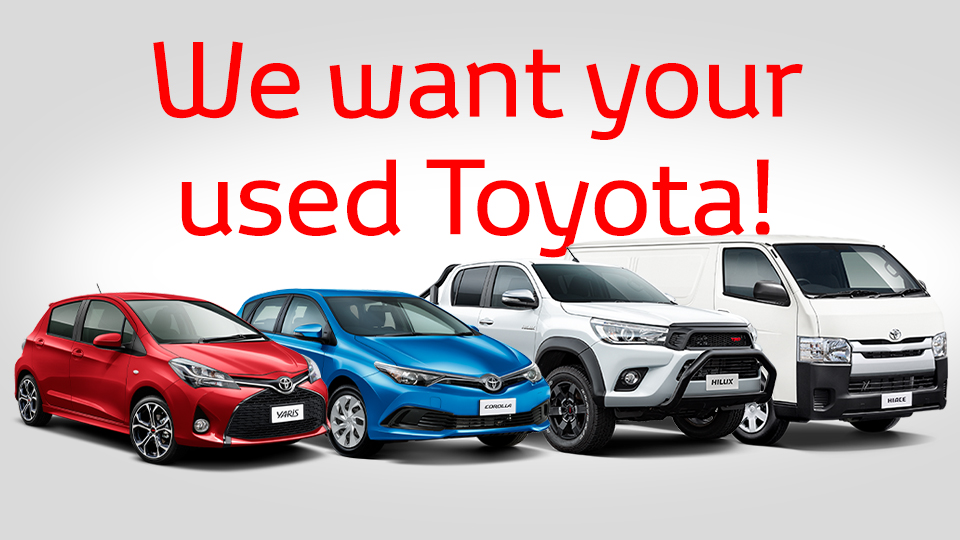 Cash Up or Trade Up
Manukau Toyota Group want your New Zealand new pre-owned cars. We are looking for SUVs with less than 100,000km on the clock and utes or vans from 2012.
Tell me more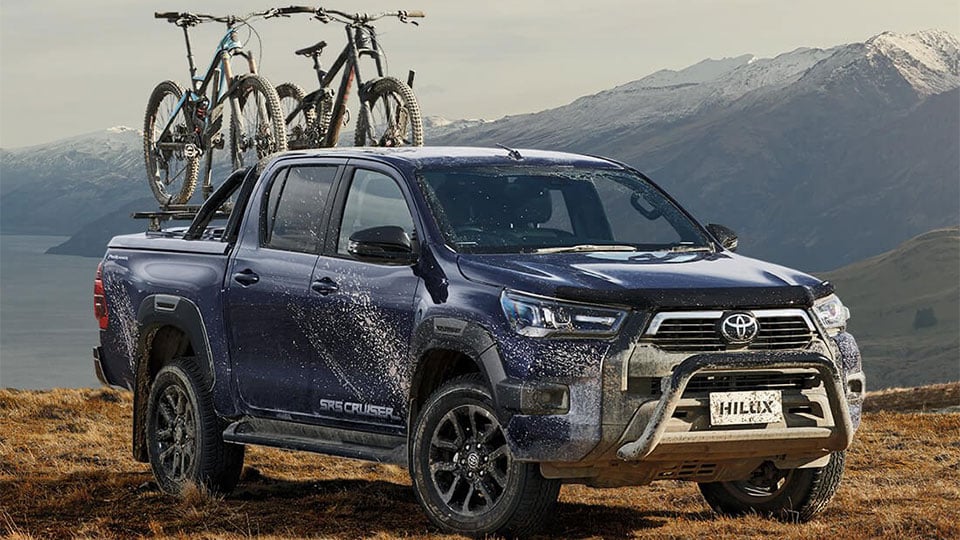 Nice nice nice nice nice nice nice
Behold, the powerful new 2021 Hilux. Toyota's most technologically advanced truck - ever. More power, more brawn, more brains.
Book a Test Drive
Find out more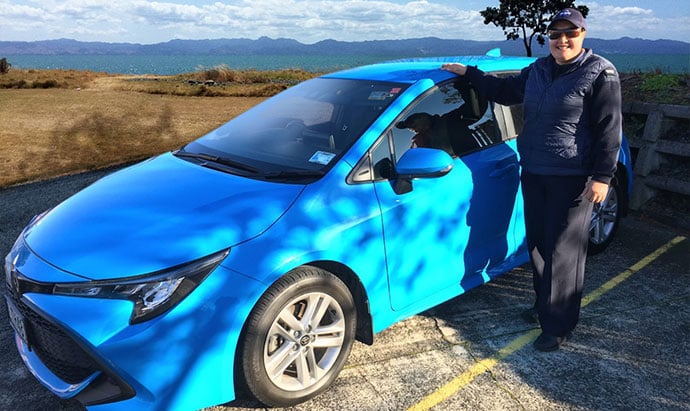 "you definitely get looked after"
"I really enjoyed dealing with Business Manager Pam who took me through all the paperwork, explaining all of what I was signing up for the new vehicle I was buying. All the staff members are friendly and offer great service. This is my second Toyota and I will be recommending Manukau Toyota to family and friends. You definitely get looked after. Also a Big Thank You to Harris Li for recommending my new car, which I love, and taking really good care of me. Thank you Manukau Toyota. Happy customer."
Joanne Waipouri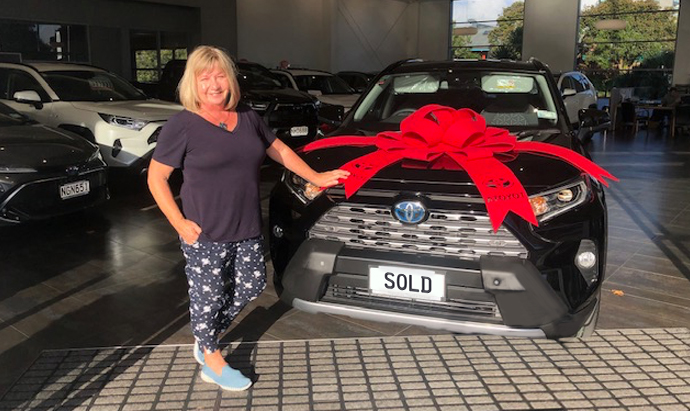 "thorough & professional"
"The team bent over backwards to make sure I understood the great features of my new vehicle and even had a groomer come and get me to bring me in and pick it up! The team were awesome - from Jon Murgatroyd in Finance to Jonathan Cheong in Sales. Very thorough and professional. They answered all my questions and I give them 10 out of 10!"
Sian Baker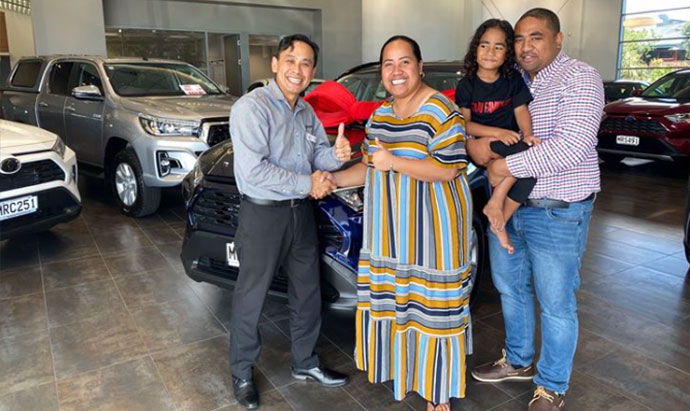 "we are so happy …"
"We are so happy with our new car. We especially want to thank Ken Tso for helping us. We tend to not trust too many car salesman but he was very genuine with the way he took the time to explain to us about the vehicle and never did he not get back to us, he would always call us and text as soon as we tried to get ahold of him. He also made us feel very comfortable never rushing always took the time to explain and go over something if we didn't understand. We would also like to thank Samson Wong as well for his hard work. Thank you Manukau Toyota for your service, we really appreciate it. Thank you for making my family happy with our new car."
Xavier Tofilau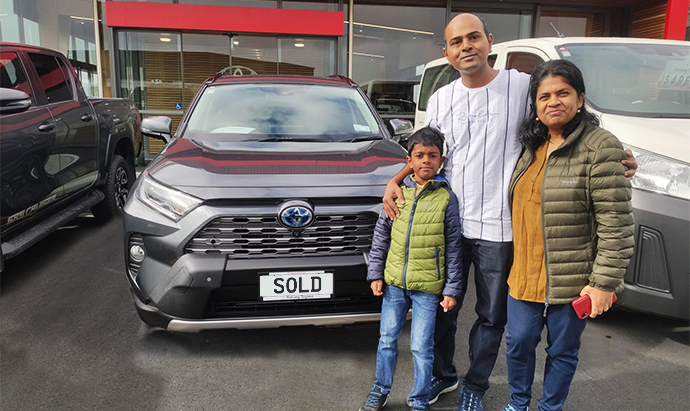 "The quietness of the Hybrid is great"
Ponnaiyan was looking for a new runabout that would achieve better mileage. Being a fan of the Toyota brand and owning a 2012 Toyota Camry, the decision to purchase a Toyota Hybrid was a no-brainer. After doing his research: "I landed on the Hybrid RAV4 because it had AWD as well". After four months of driving, he can't fault the driving experience, "It's really good. The quietness of the Hybrid is great. I really like it!"
Ponnaiyan Govindasamy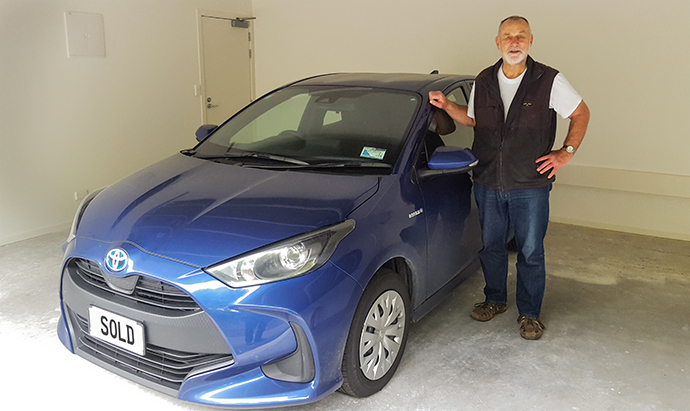 "… it has the pickup when you need it …"
Peter was in the market for a new car, looking to upgrade from his Toyota Prius-C. He wanted something with great fuel economy, that would also reduce his impact on the environment. Unquestionably a long-time Toyota fan, he didn't look anywhere else. "Hybrids were at a reasonable price and not too much more than standard petrol vehicles" but with the additional benefits of better fuel consumption resulting in more dollars saved. "The Hybrid Yaris was new on the scene, and I thought it's a great size." After a few months, Peter continues to enjoy the driving experience of his Hybrid Yaris, "It drives very nicely and has the pickup when you need it, which is an asset. I really like it!"
Peter Murphy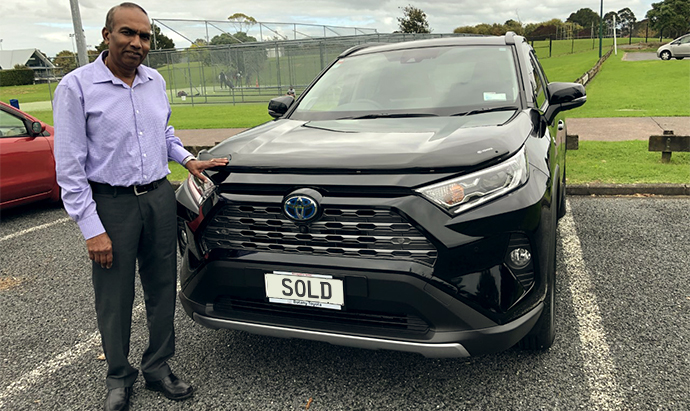 "I wanted good mileage!"
Simon was in the market for a new car, looking to upgrade from his 2004 Toyota Premio. Being a Toyota man, he didn't look elsewhere. But why Hybrid? "I wanted good mileage!" Saving money at the pump was his main priority, but he also wanted a car with plenty of features. The RAV4 was the logical choice, so much so in fact, that he was happy to wait a year. Very much enjoying his new RAV4, the standout for him is that "it's comfortable, quiet, and I'm saving money."
Simon Trindade
Life Education Partnership
Manukau Toyota Group is proud to support the Counties Manukau arm of Life Education Trust, one of New Zealand's most respected child education and empowerment organisations.

The Trust works with primary schools in our region to give students the tools to understand issues around health and nutrition, how to be a good friend and so much more!

We consider it a privilege to be involved with such an extraordinary programme and to get the opportunity to play a small part in supporting the children in the Counties Manukau community to reach their full potential.



Some of our team joined Harold the Giraffe & Room 3 at Puhinui School in Manukau for a photo op!