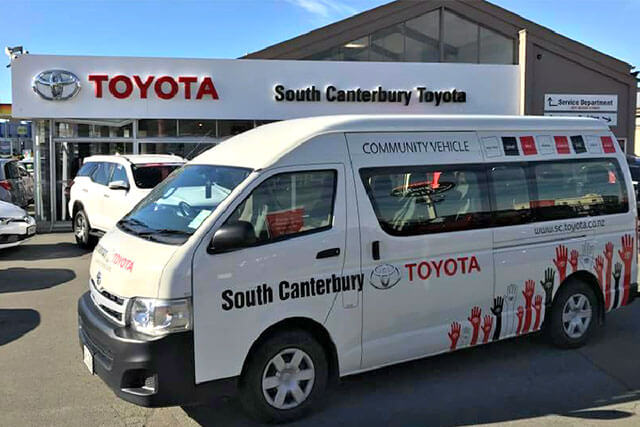 South Canterbury Toyota Community Van
The team here at South Canterbury Toyota are proud to support locals! To show our support, we've prepared a Hiace 12 seat Minibus that is available, FREE of charge*, to local Sports Teams, Schools and Community Groups, for use to get to and from events within and outside the district.
No more fundraising for transport, give us a shout and book it in for your next event!
*Just replace the fuel that you use, there are some terms and conditions.
To find out more & see if the date you require is available, please phone our team on 03 687 9280