Welcome to Pacific Toyota
Located in the heart of Tauranga, Whakatane and Bayfair, our award-winning dealership is one of the leading businesses in the Bay of Plenty. Our large and diverse customer base covers the vibrant mix of businesses, communities, rural people and families that make up this amazing region.
We are proud to represent the Toyota brand along with a fantastic range of new Toyota vehicles and a huge selection of top quality pre-owned cars, including Toyota's excellent Signature Class range.
We also provide outstanding vehicle servicing, repairs and WOFs, carried out by a fully trained and competent team using Genuine Toyota Parts.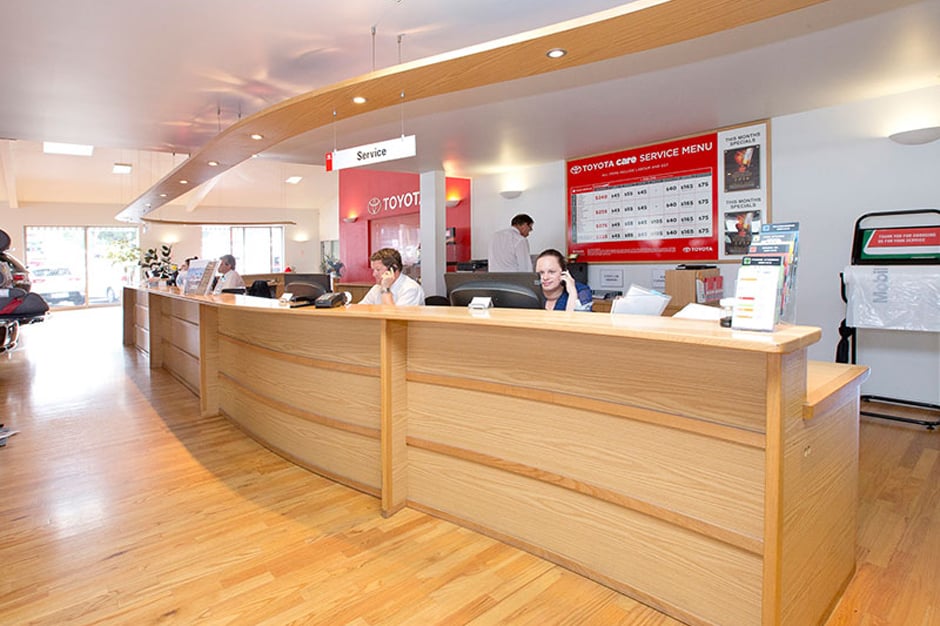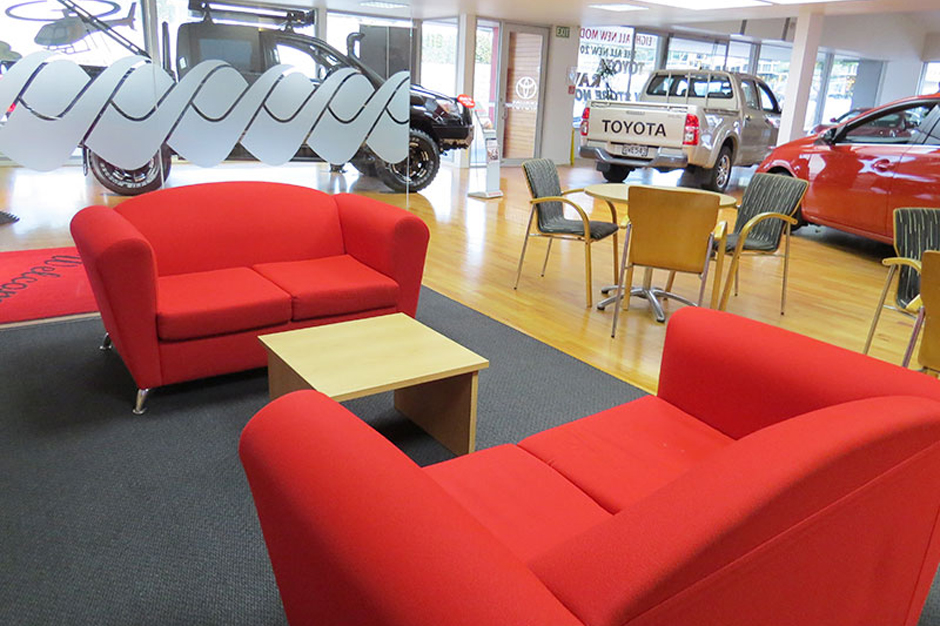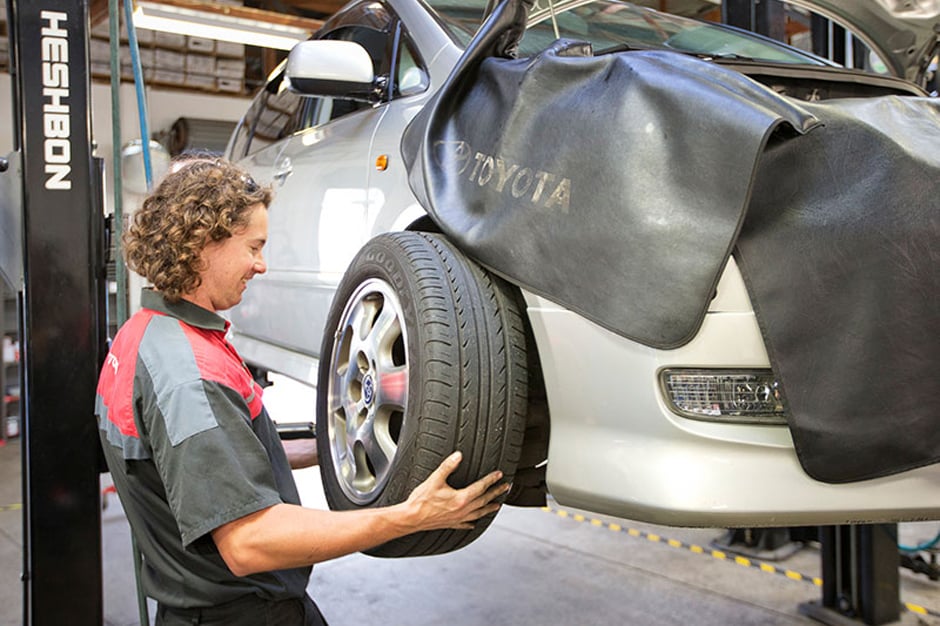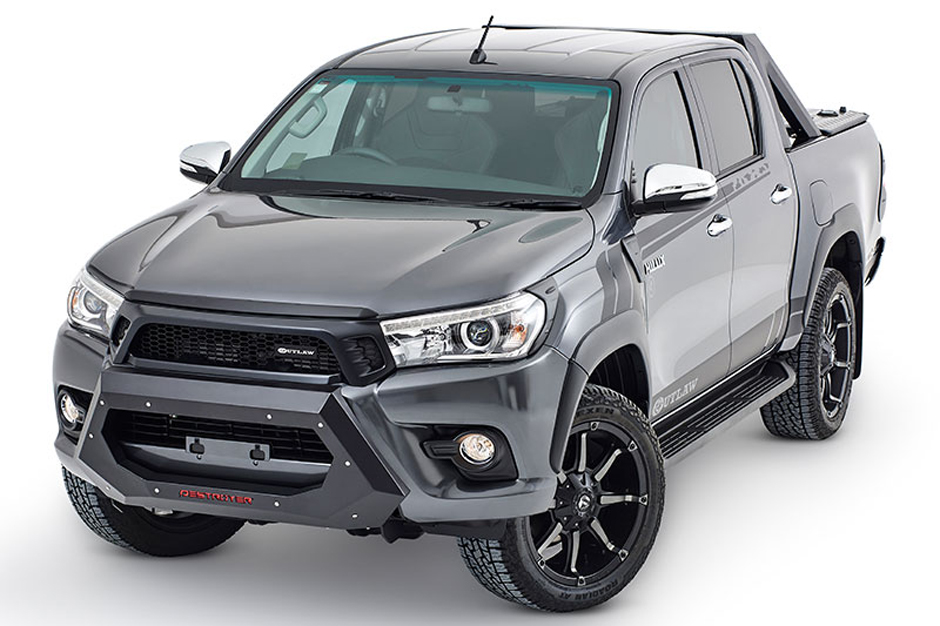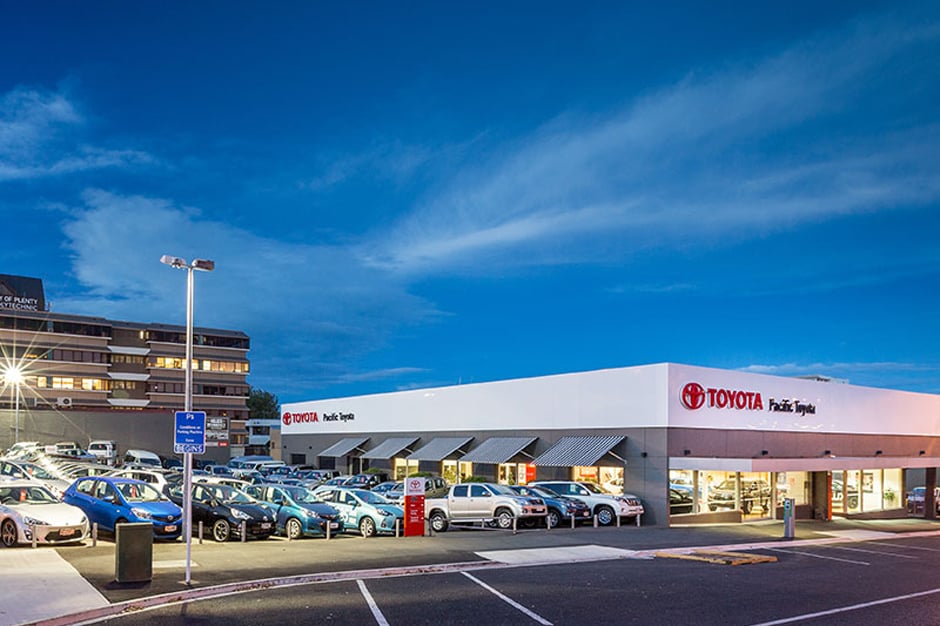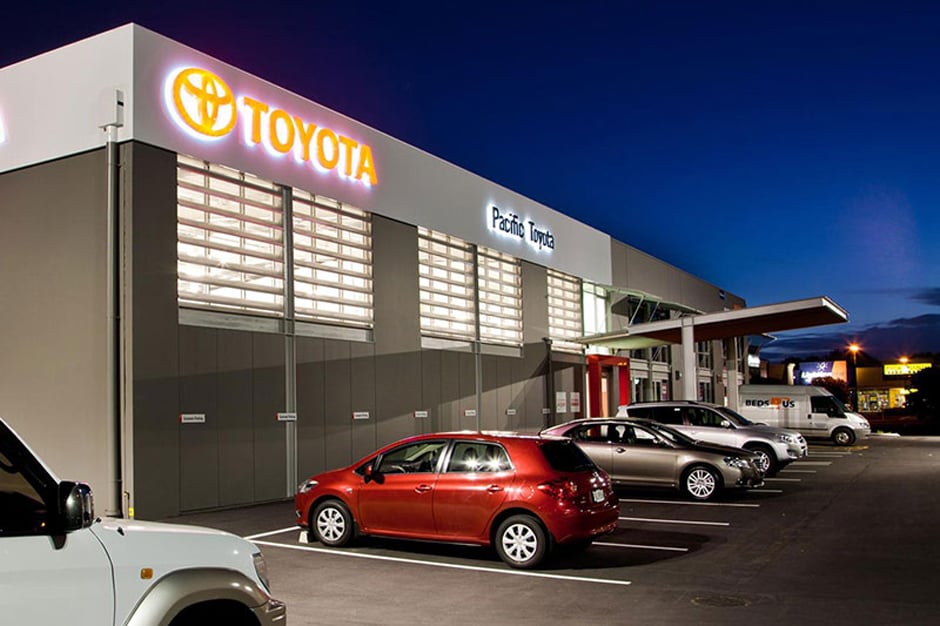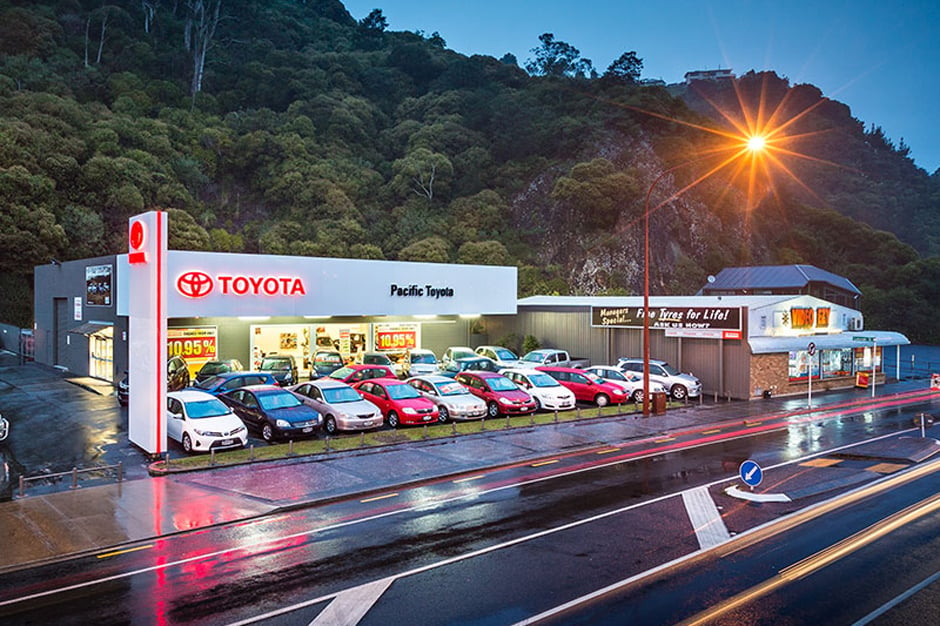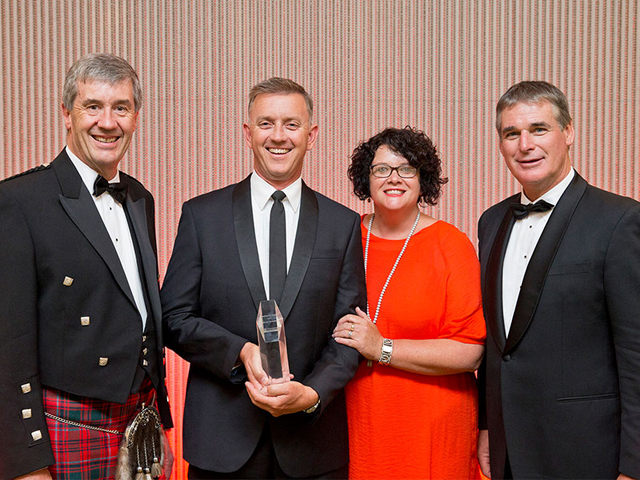 2015 Toyota Finance Presidents Award
As well as Tauranga's own business awards, we've won many 'Toyota' awards, recognising our operations in sales, service and parts. In this photo, Dealer Principal Mark Mills accepts the Toyota Finance Presidents Award for customer service, alongside Toyota NZ's top dog, Alister Davis.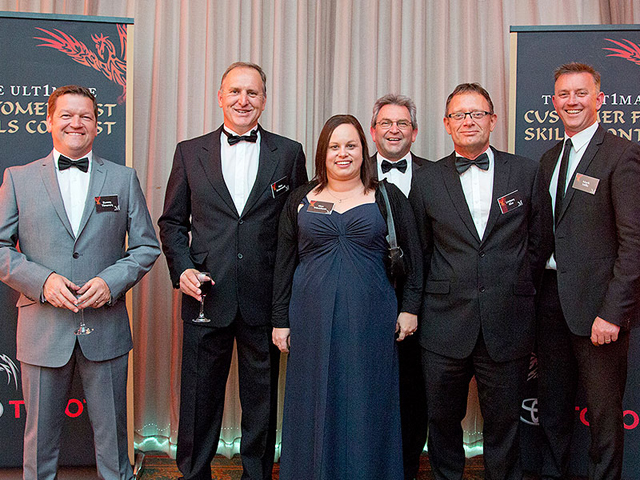 Home of Toyota's Top Service Advisor and Used Vehicle Sales Person
We're proudly home to one of New Zealand's Top Service Advisor; Kim Woodland; and Used Vehicle Sales Person of the Year, Darren Steele.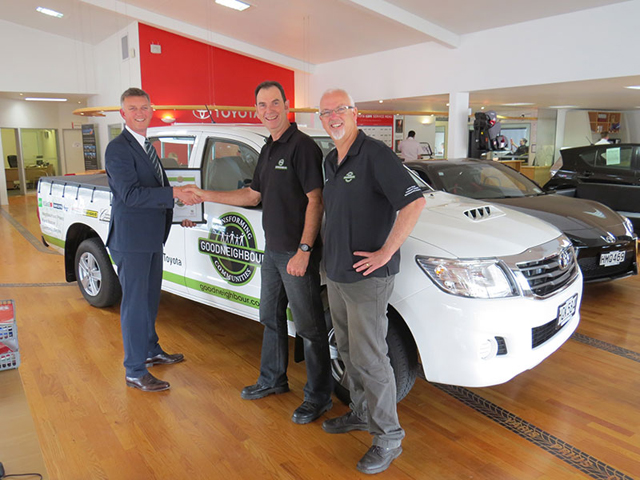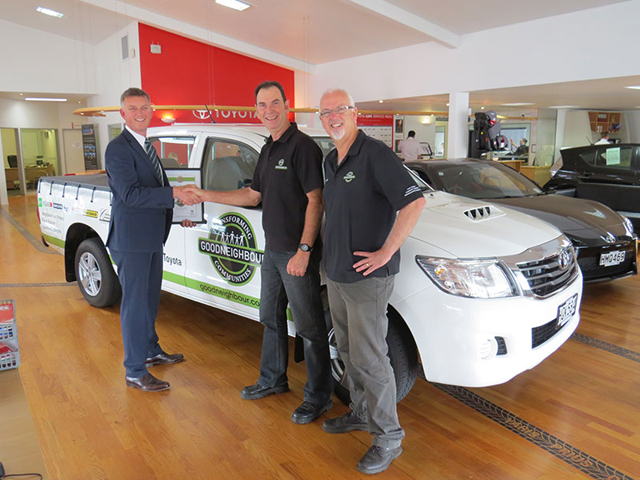 Good Neighbour
We love working with the team from Good Neighbour, a non-profit organisation that provides practical support to those people who need it - one person, one family at a time. We're proud to be able to support this great cause. One of those initiatives was to help Good Neighbour into a new Toyota Hilux, allowing their team to stay mobile.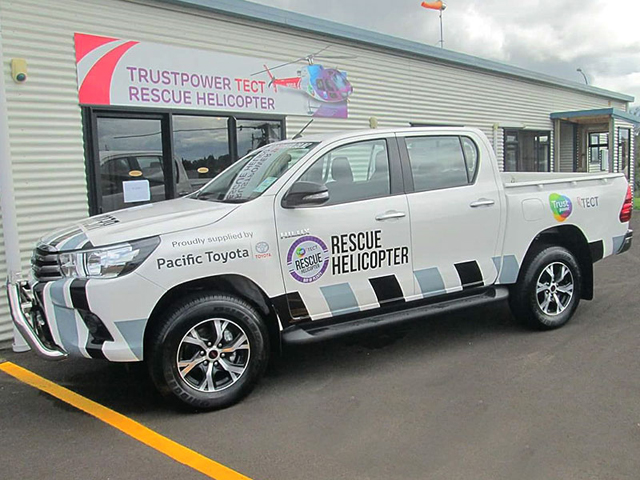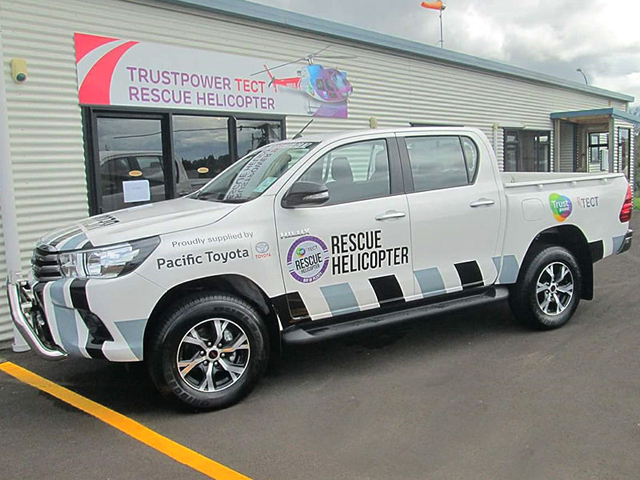 TrustPower TECT Rescue Helicopter
We're thrilled to be able to support the work of TrustPower TECT Rescue Helicopter. Their expert crew have helped save the lives of hundreds of people suffering serious illness or injury.
My Camry unexpectedly broke down on a visit to Tauranga though I managed to get to Pacific Toyota. The staff at all levels were most helpful and went out of their way to assist and undertook replacement of the alternator with minimum delay. I was even loaned a car so I could complete my business while the work was being carried out. Thank you, Pacific Toyota staff, for turning a potentially disastrous day into a pleasant experience. Amelia
Awards
2015 Toyota Finance Presidents Award
2015 Used Vehicle Sales Person of the Year, Darren Steele
2014 Service Advisor of the Year, Kim Woodland
2012 MTA Tauranga Best Large Business
2012 MTA Tauranga Supereme Award for Best Overall Business
Pacific Toyota are proud to support various local organisations that are making a difference in our Bay of Plenty region. Unfortunately, due to an overwhelming request from a variety of admirable groups, we are unable to fulfill all sponsorship requests. To assist us with these applications, we have established some guidelines which we ask you to consider before submitting a request.