Toyota's Carbon Neutral Goal
*Concept model shown. Cars and accessories may differ from final New Zealand specification.
The path to big dreams is taken one step at a time
Having grand plans is important, but you also need to map out how you'll turn those plans into reality. Toyota's big goal is to be carbon-neutral by 2050, but what does that look like?
For us here in New Zealand, it starts with embracing government-led initiatives, providing a larger fleet of low to zero emission vehicle models, and pioneering new, innovative technology.
The Government Clean Car Discount Programme
We're 100% behind the NZ Government's plan to reduce greenhouse gas emissions to 30% below their 2005 levels by 2030, and are on our own carbon neutral journey to a low emissions economy.
More choices for drivers
By 2025, we'll have launched a number of new or updated electrified vehicle models, providing a host of choices for Kiwis to choose the right kind of vehicle for them.
And since all these vehicles will be electrified, they'll be a clear step towards lowering emissions here in New Zealand and across the world.
A world powered by hydrogen
Fuel Cells are an exciting and innovative new technology that could completely revolutionise our world. In a vehicle, they offer similar range to internal combustion engines, 5-minute refuelling, and are an even safer fuel source than petrol.
And, since the only emission fuel cell electric vehicles produce is water, they are a great, new option. We're only at the very beginning of hydrogen's journey, but it has the ability to completely change transport for the better.
Discover our Electrified Vehicles
Hybrid Electric Vehicles (HEV)
Our Hybrid Electric Vehicles (HEV) offer drivers a mix of low emission electric-power in EV mode and petrol power for a more efficient journey with no need to be plugged in to charge.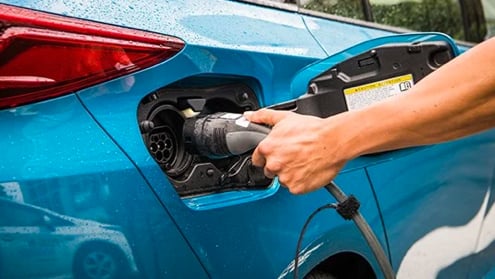 Plug-in Hybrid Electric Vehicles (PHEV)
The larger capacity hybrid battery of our Plug-in Hybrid Electric Vehicles (PHEV) provide the zero driving emission efficiency of a battery electric vehicle in EV mode while offering the security of having petrol power for additional range when travelling on longer journeys.
Check out the Prius Prime PHEV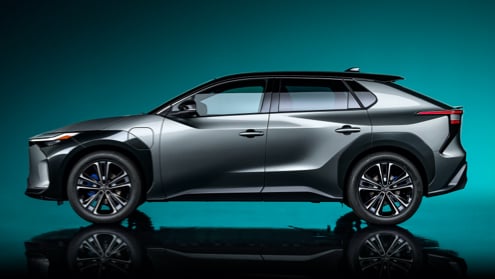 Battery Electric Vehicles (BEV)
Producing zero emissions while driving, and powered solely by electricity, our Battery Electric Vehicles (BEV) give you great performance and a comfortable ride.
Learn more about BEVs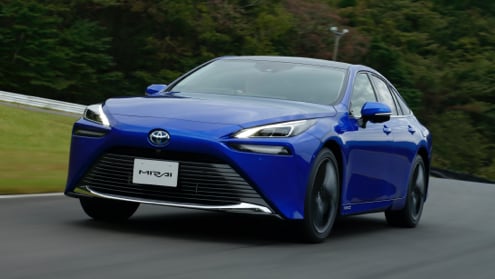 Fuel Cell Electric Vehicles (FCEV)
An innovative and exciting technology, Fuel Cell Electrified Vehicles (FCEV) offer the range and convenience of conventional petrol engines with the power and performance of an electric vehicle, fuelled by hydrogen and the only exhaust by-product they produce when on the road is water.
Learn more about this revolutionary new technology
Our Dedication to an Electrified Future