Toyota Garage Project: Luke's 1984 Toyota Land Cruiser FJ40
It's simple and rugged
Luke has long admired the iconic and recognisable look of the Toyota Land Cruiser FJ40. "It's simple and rugged. Nothing flashy. No creature comforts," he says.
He's always had a fair idea of what his perfect Toyota Land Cruiser garage project would look like, too – a 40 with the rego on hold, priced to suit his tight budget. It took him five years to find a rusted 1984 vintage with a failed WOF listed on Trade Me. The repair work had become too much for the previous owners, who were selling it so they could buy a washing machine. "It was exactly what I was looking for," Luke says.
Restoring his prize
A big Toyota fan, Luke was keen to get stuck into restoring his prize. He wanted to do most of the work himself and keep everything as original as possible. Good mates with engineering and panel beating tickets shared their knowledge and skills, helping Luke tackle the rust repairs and body work that made up approximately 80% of the restoration.
As an Auto Electrician working for a company that specialises in heavy machinery maintenance, Luke could access an engineering/ fabricating workshop and a commercially sized sandblasting room. He also found help through the IH8MUD online community, who have a 'mind blowing' amount of information on the Toyota Land Cruiser 40 series. And, of course, mates were always on hand to help and be generously rewarded with a feed and a few beers.
Staying motivated for the duration
Staying motivated for the duration of the project was Luke's biggest challenge. Month after month of grinding, welding, cutting, and painting became tiresome. Breaking the monotony down into little jobs, each to be started and finished in their turn, helped him see the progress he was making and keep tasks manageable.
To say Luke's restoration project has been a 'labour of love' is an understatement. It's taken him four years, two months, and 27 days to complete in addition to his five-year search for the ideal project vehicle. Understandably, Luke keeps his finished FJ40 garaged. "The thought of it getting scratched or muddy gives me nightmares," he says. In fact, after all those months repairing rust damage, he doubts he'll ever let it get wet.
Stoked with his restoration
Luke is absolutely stoked when he looks at his Toyota Land Cruiser FJ40. He's especially proud he didn't buy it after someone else had done all the hard work or pay someone else to restore it for him. When he's out and about, he's often approached by old timers who share their own FJ40 stories. Many comment it was the most reliable piece of machinery they ever owned. "You can see how these vehicles were more than just a 4x4 for some people," he says.
One day, Luke might consider restoring another Toyota Land Cruiser. But for now, he's enjoying the one he's just finished.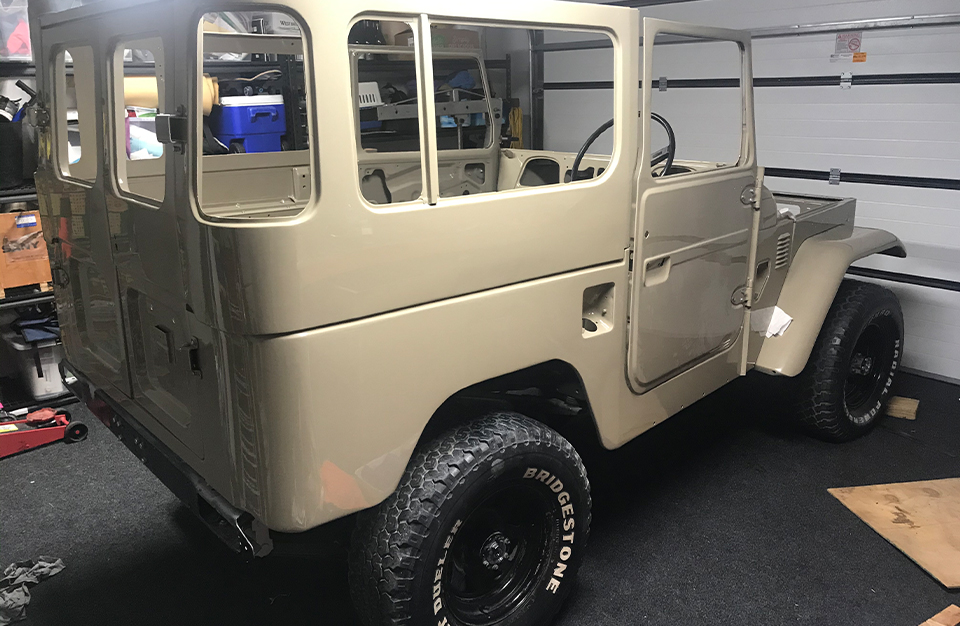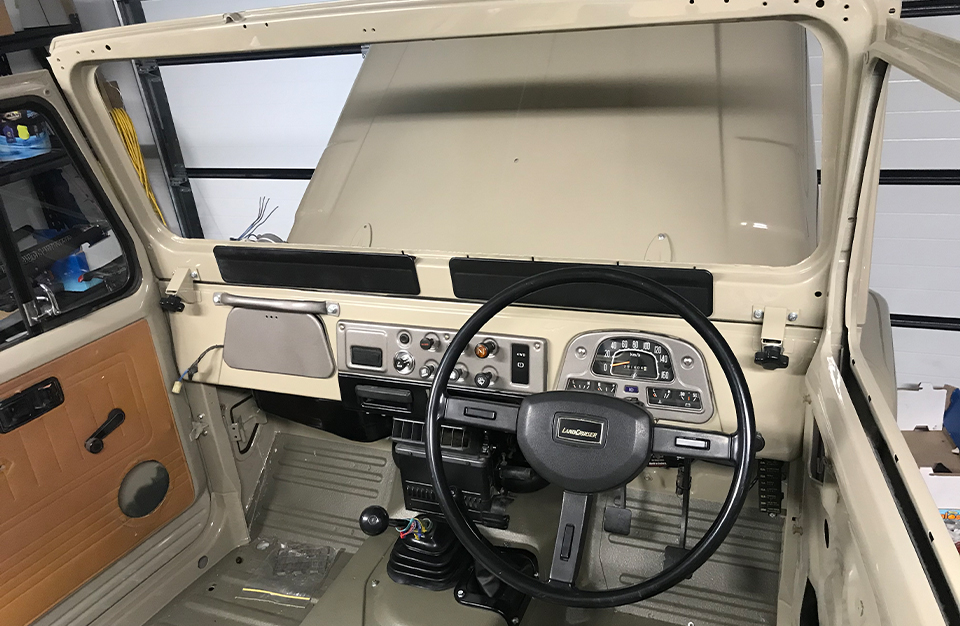 Thanks Luke for sharing the story of your 1984 FJ40 Toyota Land Cruiser! Do you want to be our next Toyota Garage Project profile? Head to our Facebook or Instagram page and message us about what you're working on.