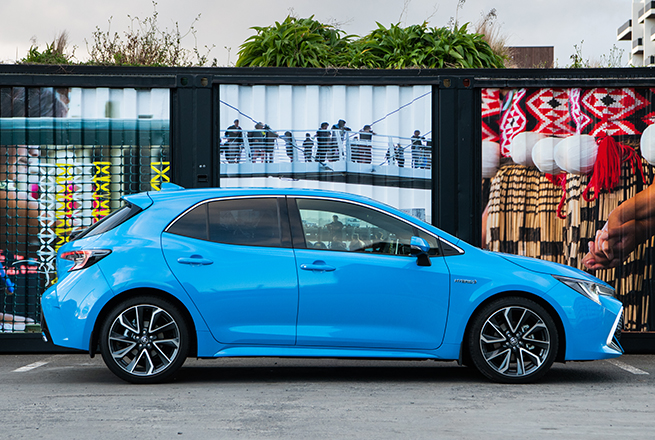 World-leading Hybrid Electric Technology
The upgraded Hybrid Synergy Drive system in the Corolla complements the car's new found dynamic capability while providing the optimal balance between fuel economy, low emissions and performance.
The all new Corolla Hybrid features the latest self-charging petrol hybrid electric powertrain from Prius. The 1.8 litre petrol engine has a combined system output of 90 kW, with a combined fuel consumption of 4.7 litres per 100 kms*, yet efficiencies are gained with a change from the required 95 octane fuel to 91 octane in the new generation.