Toyota Fuel Cell Electric Vehicles
*Concept model shown. Cars and accessories may differ from final New Zealand specification.
Revolutionising the way we drive
Fuel Cell Electric Vehicles (FCEVs) could revolutionise the way we drive. Using hydrogen as their power source, they're able to provide comparable range to current internal combustion engines and emit nothing but water from the exhaust pipe. This is part of Toyota's electrification journey into our carbon neutral future.
Toyota pioneered this FCEV technology, launching the world's first production-viable hydrogen car in 2014. The second-generation Mirai will bring this incredible new technology to new heights.
The Toyota Hydrogen Projects
At Toyota, we're passionate about bringing our incredible fuel cell technology to the people and exploring all the possibilities it holds. Which is what the Toyota Hydrogen Projects are all about.
To kick off this exciting new phase of our sustainability journey, we've partnered with Emirates Team New Zealand to power their new chase boats. We've also aligned with eight other forward-thinking kiwi brands to demonstrate the potential of hydrogen fuel cell technology through a car share scheme.
A whole new power source
Fuel Cell Electric Vehicles (FCEVs) power an electric motor using the energy produced by hydrogen and oxygen chemically reacting to each other. Unlike an internal combustion engine, there is no burning or compression, and the only emission caused by this reaction is water.
A safe alternative to internal combustion engines
Amazing power and range
Fuel cell electric vehicles combine the responsiveness and instant torque of an electric motor with the range and power of a conventional internal combustion engine. For instance, in our Toyota Mirai, you can get up to 100km/h in just 9 seconds, and the vehicle has a range of over 640km* with a full tank of hydrogen.
*Fuel Consumption figures are tested under controlled conditions and are provided for comparison purposes, actual results will vary according to vehicle usage and operating conditions.
A breakthrough in renewable energy
Hydrogen is one of the most abundant elements in our universe - it makes up 70% of all matter. It's clean, producing only water when powering a FCEV, and if made using renewable energy, completely carbon-free.
Hydrogen is being seen as our world's future power source, and Toyota is at the forefront of this. We're funding Woven City, a community at the base of Mount Fuji that will be fully and solely powered by hydrogen.
Lead the charge
Electrified vehicles are the future - don't miss out on knowing all about the latest news and Toyota vehicles as and when it happens. Sign up now and get the latest scoop on everything electrified at Toyota.
Toyota Mirai
The second-generation of the world's first hydrogen fuel cell production car, the Mirai, is blazing a path into a new age of emission-free* power.
Using the latest in hydrogen fuel cell technology, the Mirai generates clean energy safely, and emits nothing but water. It has the range of a conventional internal combustion vehicle without producing the side effects created by using a combustion engine.
*If made using renewable energy.
Discover our Electrified Vehicles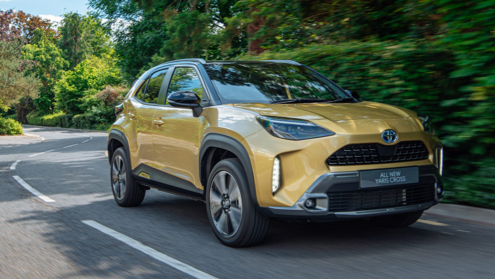 Hybrid Electric Vehicles (HEV)
Our Hybrid Electric Vehicles (HEV) offer drivers a mix of low emission electric-power in EV mode and petrol power for a more efficient journey with no need to be plugged in to charge.
Discover our HEVs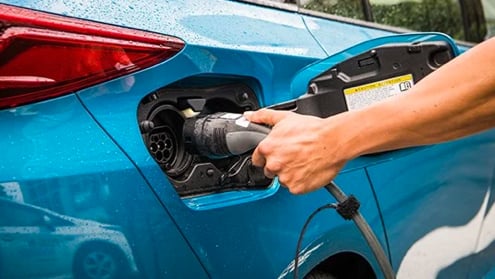 Plug-in Hybrid Electric Vehicles (PHEV)
The larger capacity hybrid battery of our Plug-in Hybrid Electric Vehicles (PHEV) provide the zero driving emission efficiency of a battery electric vehicle in EV mode while offering the security of having petrol power for additional range when travelling on longer journeys.
Check out the Prius Prime PHEV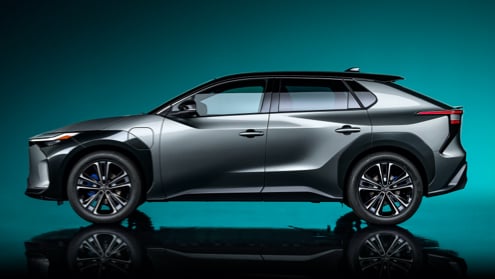 Battery Electric Vehicles (BEV)
Producing zero emissions while driving, and powered solely by electricity, our Battery Electric Vehicles (BEV) give you great performance and a comfortable ride.
Learn more about BEVs
Our Dedication to an Electrified Future