Rutherford & Bond Toyota and King Toyota have been a part of the Wellington community for more than 20 years. Through our sponsorships of a variety of sporting and community organisations, we are committed to building a stronger community. We work with integrity and honesty as we are passionate about making a true impact within the Wellington Region.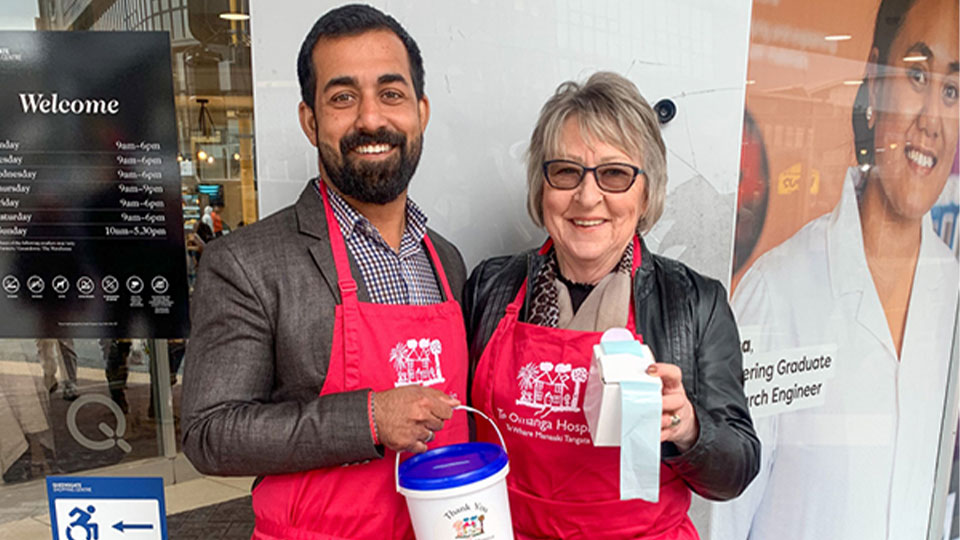 Te Omanga Hospice
King Toyota have supported Te Omanga Hospice for more than 15 years. Te Omanga Hospice provide palliative care to those living with a terminal or life limiting illness within the Hutt Valley.
Relying upon the generous donations of their community to operate efficiently, we take care of Te Omanga's ongoing vehicle and servicing needs. Each year, members of our staff volunteer in support of Te Omanga's largest fundraising event, their Annual Street Appeal. At their 2021 Annual Vintners Lunch, we will be donating a 6-month lease of a Toyota vehicle that will be auctioned off to raise vital funds for this incredible community organisation.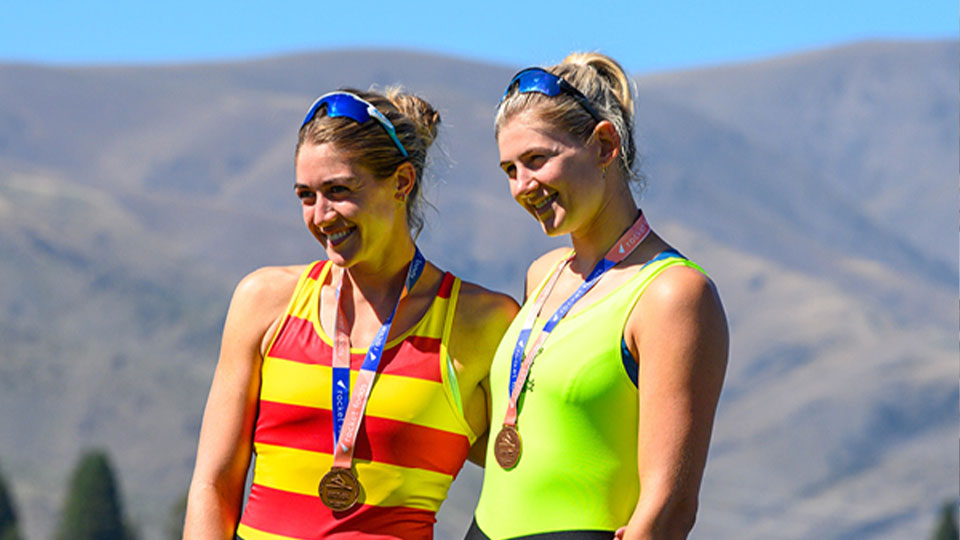 Beth Ross
King Toyota is a proud supporter of national rower, Beth Ross. Beth's rowing journey began at Petone Rowing Club in 2012 where she was extremely successful from an early age. Selected for the New Zealand Women's Eight in 2017, Beth is set to head to the Tokyo 2020 Olympics taking place in July! King Toyota provide Beth with a Toyota Corolla GX, which allows her to get to and from training with ease… and in style!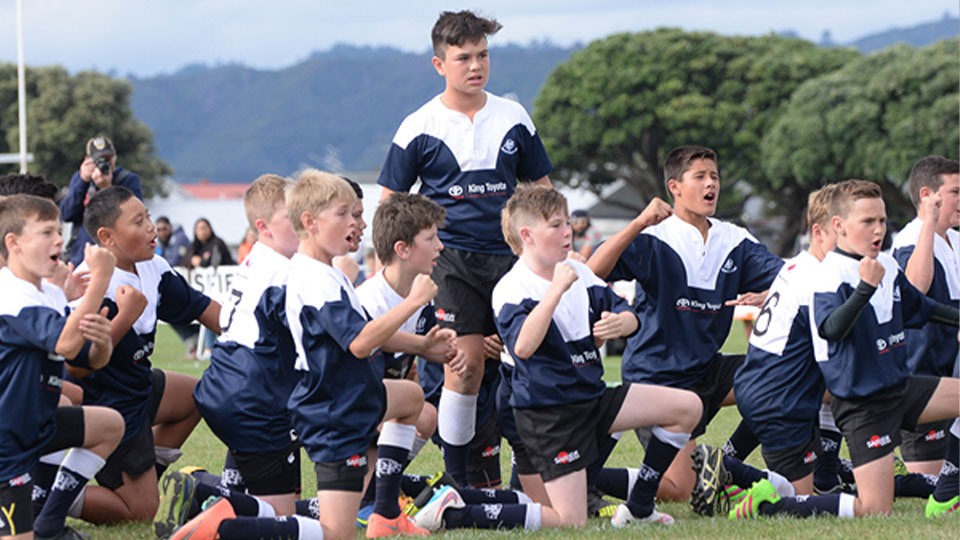 Supporting Young Athletes
King Toyota are passionate about supporting young athletes within our community. As the primary sponsor for Petone Junior Rugby, this club has over 400 members from U6 to U13. Our team provided a complete playing kit for Upper Hutt College 1st XV, shorts for St Bernard's 1st XV and jerseys for Hutt International Boys School 1st XV. In addition to backing club rugby, King Toyota are a key sponsor of Lower Hutt City Football Club and provide Petone Rowing Club a vehicle to tow their boat to National Regattas.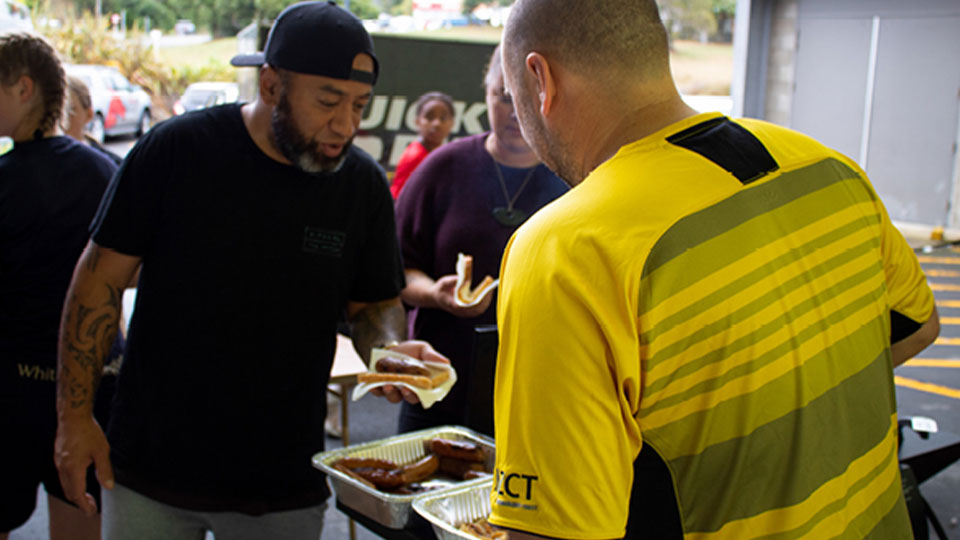 Community Fundraiser? We've got you Sorted!
Nothing beats a backyard BBQ! The team at Rutherford & Bond Toyota and King Toyota transformed a Toyota Hilux tray into a mobile BBQ in 2017 to make fundraising that much easier for local community organisations. Whether you are a school group, sports team or local charity, the Hilux BBQ is the perfect fundraiser companion! Capturing the interest of those who walk by, we welcome all community groups to use the Hilux BBQ for their next fundraising event. Get in touch with our team today to secure it for your next event.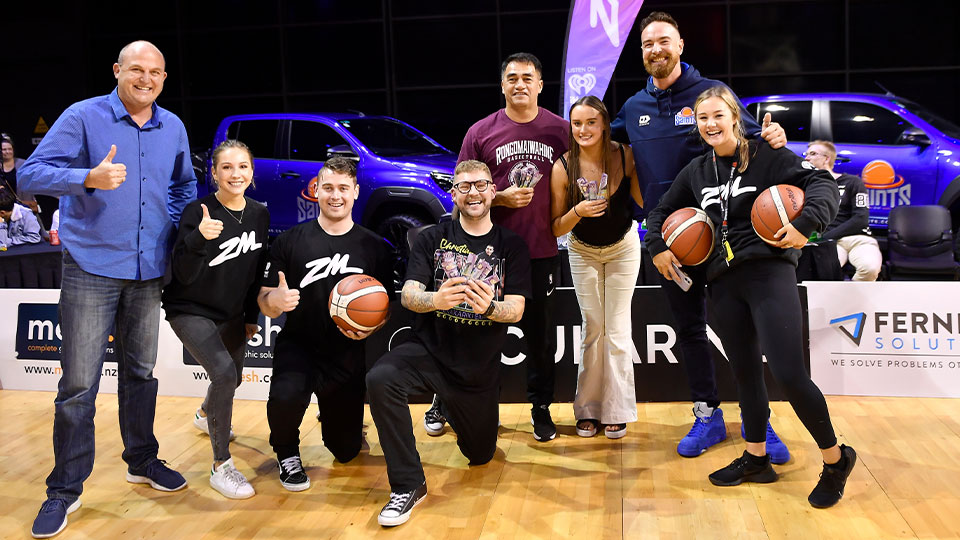 Wellington Saints
Rutherford & Bond Toyota have been a corporate partner of the Wellington Saints since 2014. The Wellington Saints are the reigning NZNBL champions of 2019 and are back to defend their title in the 2021 season. Since the National League commenced in 1981, the Wellington Saints have become known as a formidable force in the NZ Basketball league. We are honoured to stand behind the Saints as they continue to make their mark as a standout team in the New Zealand Basketball League.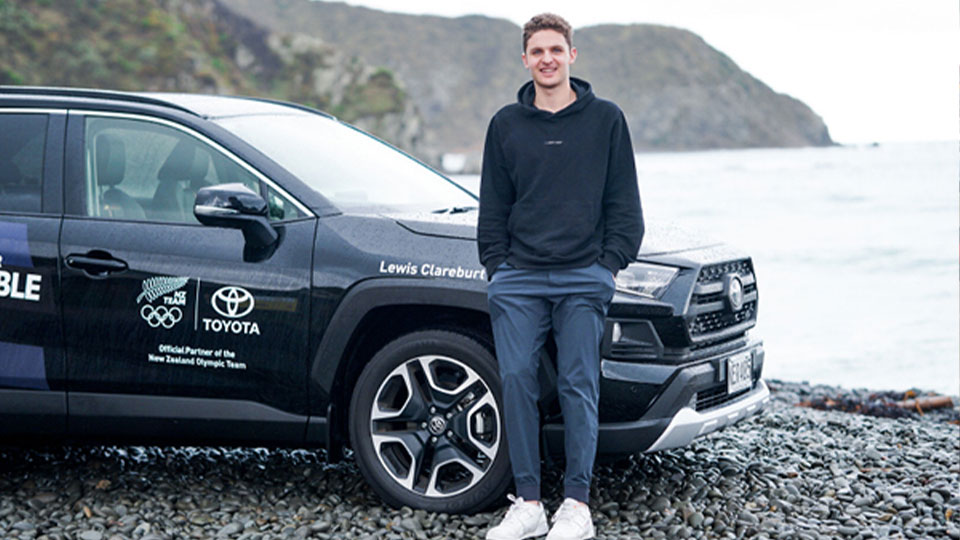 Lewis Clareburt
Rutherford & Bond support local Wellingtonian and New Zealand Swimmer, Lewis Clareburt. Lewis is a talented 21-year-old swimmer who has represented New Zealand in the 2018 Commonwealth Games, 2019 World Aquatics Championships and more recently, the 2021 Aon New Zealand Swimming Championships. Here, he set the Oceania Record for the 400 Individual Medley, New Zealand Record for the 200 Individual Medley and New Zealand Record for the 100 Freestyle! Set to head to the Tokyo 2020 Olympics taking place in July, we are honoured to support Lewis as he prepares for the global stage. Keep an eye out for Lewis cruising around town in his new set of wheels, the New Gen Toyota RAV4 GXL.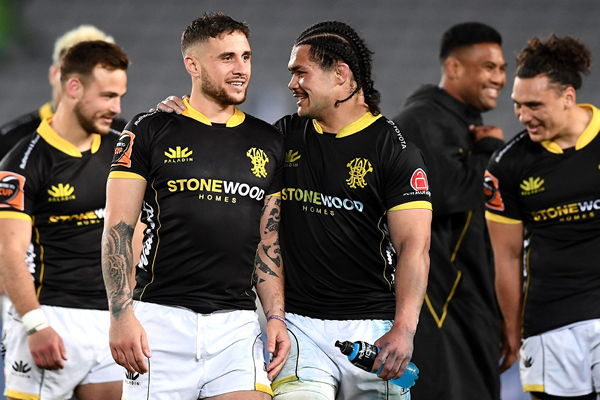 Wellington Rugby
Since 2016, Rutherford & Bond Toyota have been a vehicle sponsor and corporate partner of Wellington Rugby Football Union (WRFU). As the home of rugby in Wellington since 1879, WFRU are responsible for the club, college, and professional scene within our region. As a corporate sponsor of the Wellington Lions, we are excited to continue our support for the team as they carry on the charge in the Premier competition this year.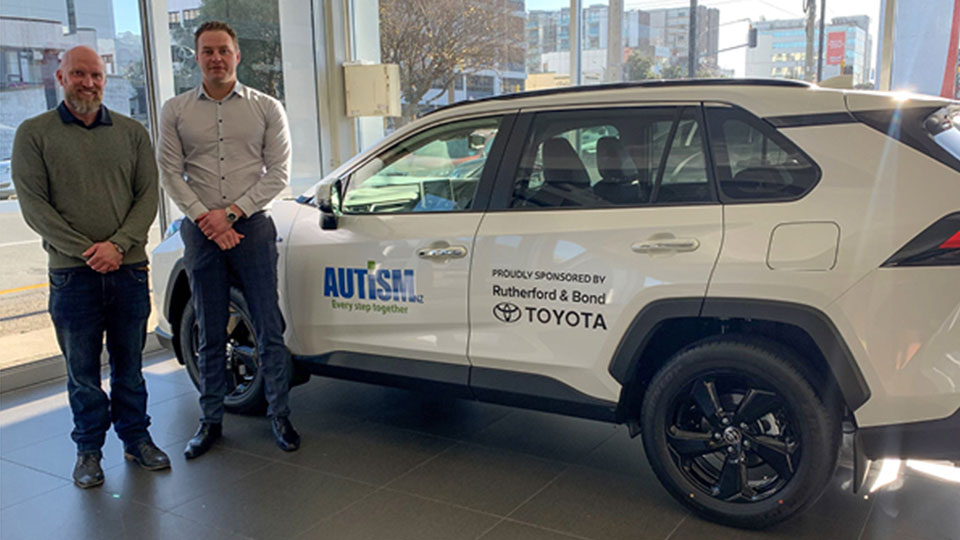 Autism New Zealand
We support Autism New Zealand by providing their CEO with a Toyota RAV4 GXL. Autism New Zealand provide services and support for autistic people and their family/ caregivers. Working to empower autistic and autism communities to make informed choices, we are proud to support an organisation making a notable impact in New Zealand.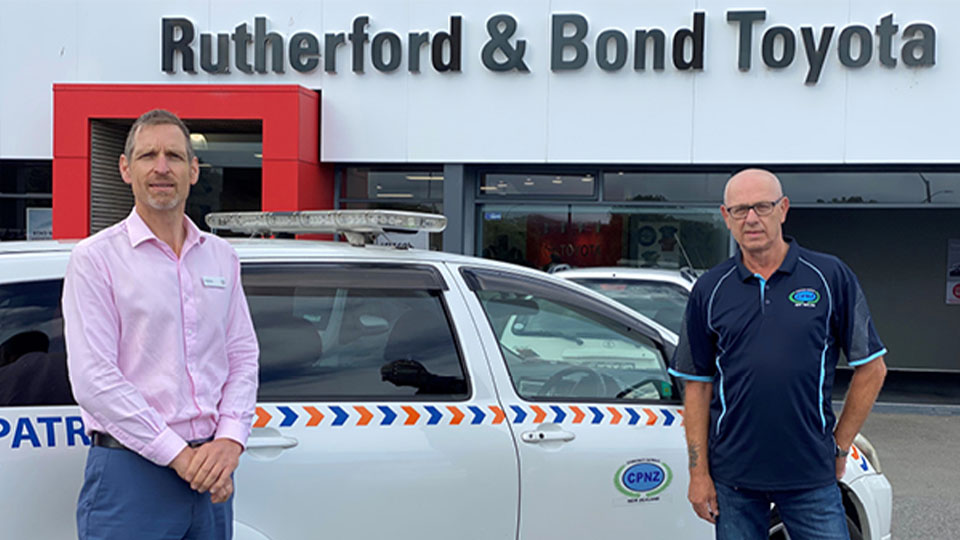 Community Support
Here at Rutherford & Bond Toyota, we support a variety of small community organisations. We sponsor the publication of The Police Managers Guild Trust's Crime Prevention Journal. We are also proud supporters of Mary Potter Hospice. Mary Potter Hospice have supported people with life-limiting illnesses in our community for more than 40 years. We also cover the vehicle maintenance cost for Porirua Community Patrol, who work to provide an extra set of "eyes and ears" around our local community.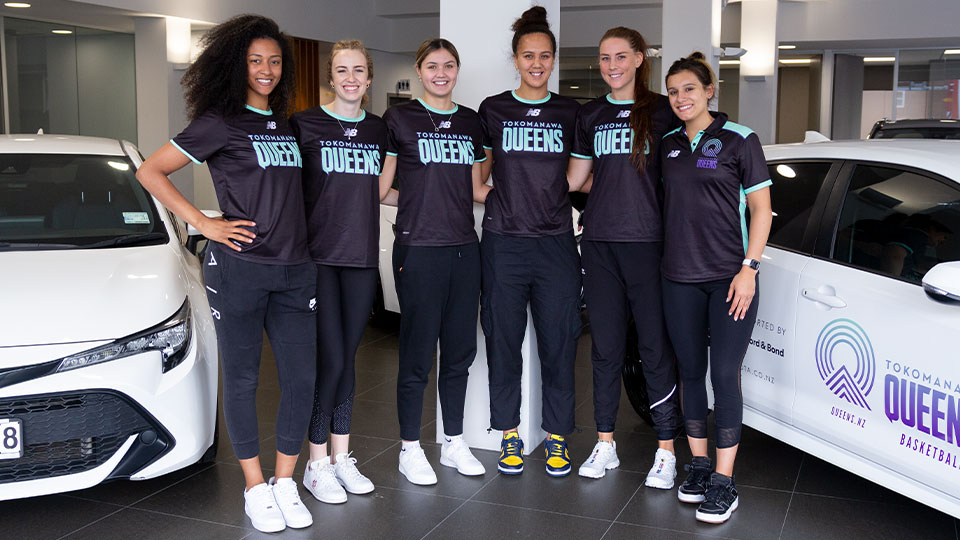 Tokomanawa Queens
Rutherford & Bond Toyota are proud to share our partnership with Tokomana Queens Basketball. The Tokomanawa Queens are one of five regional teams to play in Aotearoa's first professional women's basketball league. We feel extremely privileged to support such a talented group of exceptional young women. Keep an eye out for the Tokomanawa Queens around town in their Rutherford & Bond Toyota Corolla's!
Looking for support for your Community or Sporting organisation?
Get it touch with the team at Rutherford & Bond and King Toyota today