Toyota Believe: Our Values
We believe we can and will do great things. We are a company driven by imagination, experimentation, humility, respect and innovation. And we believe it is people, our people, who will go the extra mile to deliver to our customers all that Toyota promises to be, today and into the future. It's about integrity.

Our actions are guided by eight core beliefs which are the differentiating point for our customers, staff, in our products and in our services. These beliefs are derived from two guiding Toyota principles of 'Continuous Improvement' and 'Respect for People' and reflect our core values and culture to our New Zealand customers.
We believe everyday's an opportunity to improve
We're a company whose eyes are always on the road ahead. Working to find ways to be safe. Go faster. Go farther on a tank of gas. To help the earth go further on its limited resources. We strive for continuous improvement in everything we do. It's not a motto. It's not a mission statement we hang on the wall. It's the way we do things. We believe there is no best – only better.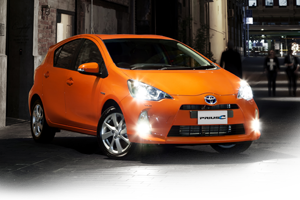 We believe that if you can dream it you can do it
We will continue to set ourselves seemingly impossible goals and continue to strive to achieve them.
For example, Prius came from a goal of trying to build a car that would set a new standard in energy use and reuse. Prius c is an innovative smaller city car that doesn't compromise on interior space or safety. Our latest goal is to build a car that makes the air cleaner as it drives. Of course this sounds impossible, but none the less, our engineers are aspiring to do just that.
We believe a better tomorrow starts today
We must always think of the long-term social and environmental consequences of our actions and constantly work towards a better tomorrow. We know that although motor vehicles can transform lives and communities for the better, they also can have a detrimental effect on natural resources, carbon emissions and quality of life. And, mere concern is not enough; we have to take responsibility and do lots of small and not-so-small things today, to help make a difference in the future.
That means we need to make our vehicles 'greener' in every sense of the word. So we must constantly:

Improve how they are built by making our factories more environmentally friendly. We've begun to do this by introducing energy efficient paint booths to the Thames Vehicle Operations centre. We are also exploring how we can convert our Thames refurbishment processes to use water-borne paints.
Improve the materials they are made from. By taking care to use the minimum amount of materials, and choosing more easily recyclable materials, we'll help avoid unnecessary depletion of the earth's scarce natural resources.
Improve the way our vehicles are sold and serviced. Toyota New Zealand and Authorised Toyota Dealers have a strong commitment to environmental certification standards (Enviro-Mark) and work within a program of continuous improvement.
Lessen the impact of the use of our vehicles. We aim to ensure the lowest running costs, fuel consumption and emissions footprint possible. One way we are achieving this is through our commitment to move to different tiers of servicing to ensure that servicing levels are appropriate to vehicle use.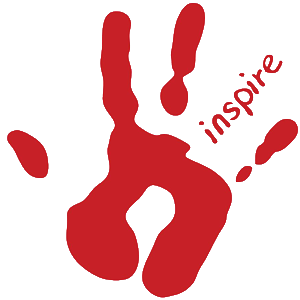 We believe in respecting others
We listen to our customers, our dealers and New Zealanders to help determine our course. Internally we have many forums for discussion; externally we survey our customers when they purchase a new or Signature Class vehicle.
We welcome feedback to Toyota New Zealand's unique Customer Dialogue Centre. We also endeavour to honour each other and our customers by acting with courtesy and integrity in all our dealings. We respect the time and priorities of others by being efficient and communicating as clearly and simply as possible; treating our customers as guests and serving them in the manner they desire and deserve.
We believe in trying to make a difference
The core of Toyota's business is making vehicles that help people lead better lives. Whether that's simply transport to get to work, school or to carry out a job, or a vehicle that enriches a family's everyday lifestyle, we try and make vehicles that make a difference. It also means we'll support causes like The Parenting Place that are working towards making New Zealand a better place.
We believe in working together
The Toyota team satisfies its customers by working together. From designers to engineers, to production workers, to Toyota New Zealand, Toyota Financial Services to dealer sales, or service and parts technicians. With the underlying philosophy of respecting others, the entire Toyota team works on a basis of mutual trust and co-operation. For us, Team really does mean: Together Everyone Achieves More.
We believe good things stand the test of time
Every day, we build quality products. We expect our car's life to be measured in decades and hundreds of thousands of kilometres of motoring. Because it's over that lifetime of use, that our customers experience the real value of a Toyota. In the event that something goes wrong, we stand behind our products with inclusive warranties, country-wide Authorised Toyota Dealers, our dedicated Customer Dialogue Centre and a comprehensive replacement parts supply operation.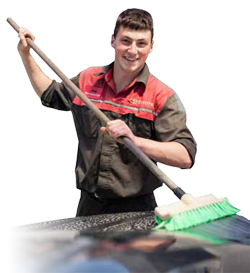 We believe in going the extra mile
We will go the extra mile to deliver our customers an outstanding level of service. Service that matches our outstanding product quality. Consequently we train our dealership staff with the technical skills and product knowledge to ensure they can do just that. If something goes wrong, our Customer Dialogue Centre will help resolve an issue.