Toyota Care Used Vehicle Warranty
Toyota Care Used Vehicle Warranties cover those unforeseen mechanical and electrical breakdowns that may occur with an older used vehicle, such as your electric seat heaters or Engine Management Sensors and Actuators. Your Toyota Dealer, backed up by Toyota New Zealand Limited, offer you assurance of repair through a comprehensive used vehicle warranty offering.

Peace of mind, guaranteed. With our Generous Coverage Benefits covering thousands of working parts on your vehicle. With our extensive nationwide Dealership network and full AA Roadside Assistance – it has never been easier to keep you and your vehicle on the road!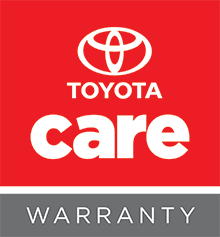 Availability
The Toyota Care Used Vehicle Warranty is available on Toyota vehicles less than 225,000km, offering comprehensive coverage at an affordable price.
Vehicle Eligibility
| | |
| --- | --- |
| Eligibility Criteria | Claim Excess |
| All Toyota models <160,000km | $0 |
| All Toyota models >160,000km-225,000km | $150 |
| All Toyota Business High Use vehicles | $150 |
| European Marques <160,000km | $250 |
| High Performance models <160,000km | $250 |
| All Other Marques <225,000km | $250 |
Toyota Care Business High Use Warranty
For hard working Toyota vehicles which travel over 40,000km/year, we offer a comprehensive Toyota Care Business High Use Warranty to help mitigate the cost of an unforeseen mechanical or electrical failure, including full Hybrid System coverage. This warranty comes with a generous kilometre allowance and a low $150 claim excess. Talk to your Toyota Dealership today to understand the benefits, and see how this warranty can assist your business*.
No Excess & Unlimited KM Coverage
Toyota vehicles with less than 160,000km on the clock at the start of their Toyota Care Warranty enjoy the benefit of ZERO $ EXCESS on all claims. While Toyota vehicles between 160,000km and 225,000km at the start of the warranty enjoy a low claim excess of $150/claim. All vehicles enjoy the benefits of unlimited kilometre coverage while under warranty *.
Toyota Roadside Assistance

For added peace of mind, your Toyota Used Vehicle Warranty comes with breakdown benefits including additional reimbursement costs for a rental vehicle and/or accommodation, as well as an additional towing allowance for further vehicle movement if required.
AA Roadservice Cover includes:
Roadside Breakdowns
Flat Battery (restart due to flat battery only)
Flat Tyre (inflation of flat tyre or fitting of spare tyre only)
Key Lockouts/Lost Key Assistance
Out of Fuel Delivery
Towing (if required) to the nearest Authorised Toyota Dealer or Service Agent
Free temporary side glass replacement*
Eliminate vehicle stress by arranging a Toyota Care Used Vehicle Warranty. Ensure peace of mind today by talking with your Toyota Dealership.


Keeping your warranty valid couldn't be easier with a Toyota Care Service Plan!
Speak with your Authorised Toyota Dealer now.
Interested?
Learn more about Coverage and Benefits or more information on pricing
Or contact your local Toyota dealership below.
*Business High Use Warranty includes a km limit of 50,000km/yr up to a maximum of 200,000km or 4 years, whichever occurs first under normal operating conditions. Each Business High Use claim will require a $150 excess.