King Tony Toolkit Redemption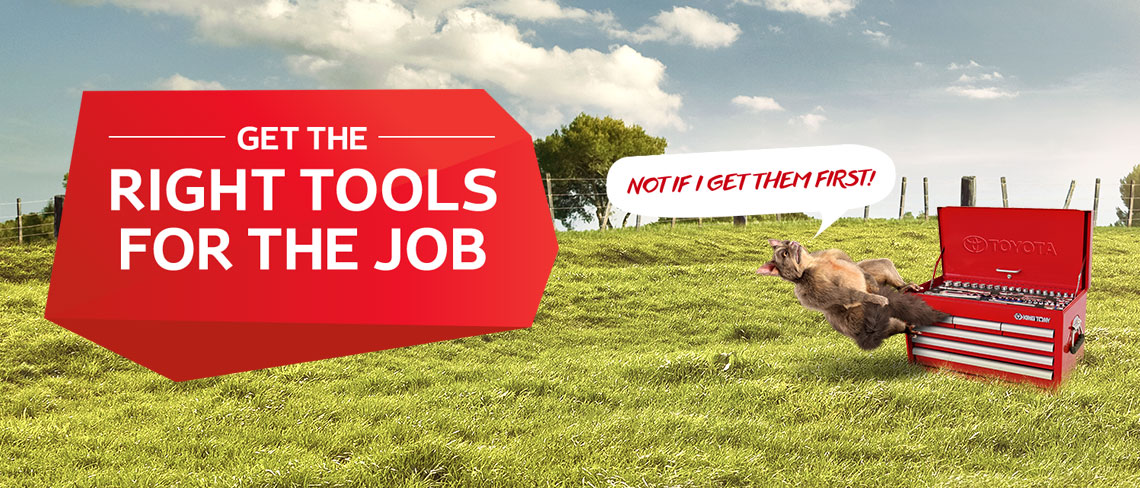 Form submissions have now closed
*Terms and Conditions
These terms and conditions are subject to Toyota New Zealand's General Terms and Conditions unless otherwise specified below.
Every new Toyota Hilux or Toyota Hiace purchased at TDP, Bronze or Farmlands Shareholder pricing through an Authorised Toyota Dealer between 1 May 2019 and 30 June 2019 and delivered by 31 July 2019 will receive a free King Tony Toolkit valued at $2271.25 (inc GST) ("Toolbox").
The Toolkit can only be claimed using the online redemption process.
The Toolkit cannot be exchanged for other products or accessories (either Toyota or King Tony).
The Toolkit is not redeemable for cash or discount.
Any tax or fringe benefit tax liability arising from this offer will be at the recipients care.
In the event the Money Back Option is exercised, the Toolkit must be returned with the vehicle.