Government Clean Car discounts for Hybrid & Electric vehicles
Government Clean Car Discounts
Electric cars are gaining popularity in New Zealand as Kiwis realise the benefits of fully electric cars (EVs) and plug-in hybrid electric cars (PHEV).
On the 13th June 2021, the New Zealand government announced new measures to reduce transport emissions in order to meet New Zealand's 2050 carbon neutral target. The government has committed to reducing greenhouse gas emissions (primarily carbon dioxide CO2) to 30% below 2005 levels by 2030.
Starting 1st July 2021, the Clean Car Discount will make it cheaper for New Zealanders to switch to an electric vehicle (EV) or plug-in electric hybrid vehicle (PHEV). To increase the uptake of EVs and plug-in electric hybrid vehicles, a discount, in the form of rebate, is available for imported new and used light EVs and PHEVs registered between 1 July and 31 March 2022.
Approximately half of New Zealand's CO2 emissions come from transport, of which two-thirds come from light vehicles – cars, SUVs, vans, utes and trucks under 3.5 tonnes. The Clean Car Discount scheme makes it easier to choose to buy an electrified or low-emission light vehicle, that is better for the environment by reducing the cost of fuel-efficient vehicles imported into New Zealand.
Toyota and Electric Vehicles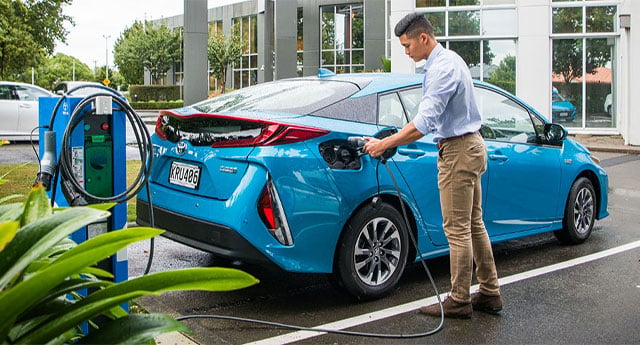 Toyota supports the government's transition plans to a low emission economy through the Clean Car Discount programme. We believe that a multi-powertrain strategy focusing on different low emitting engines is the best way to reduce carbon emissions as a country, while still meeting varying customer needs.
It makes sense to buy electric cars in NZ these days with petrol costs on the rise. With a PHEV, petrol costs are significantly reduced and with an EV, they are almost eliminated completely. This is a huge benefit for families, commuters or businesses who use their car a lot.
Since over 80% of New Zealand's electricity is generated from renewable sources, we have a good supply for powering electric cars in a sustainable way.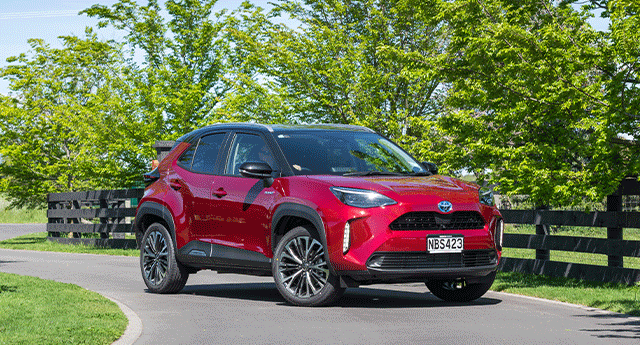 The supply of BEVs and plug-in hybrid electric (PHEVs) vehicle will increase over the next few years, however Toyota believes that hybrids remain the best alternative today to start the CO2 reduction journey with new hybrids nearing price parity with petrol versions. They are also more abundant on the used vehicle market.
Hybrids have contributed to an average CO2 reduction of 20g/100kms across the hybrid Toyota range. As a result, Toyota is on track to meet its Clean Car CO2 target of 164gm/km before the target date of 2023.
Explore Hybrid Range
Which vehicles qualify for a Clean Car Discount?
The Clean Car rebates apply to both new and used import Battery Electric Vehicles (BEVs), and Plug-in Hybrid Electric Vehicles (PHEVs). They must be under $80,000 including GST and on-road costs, be a new registration and have a 3-star safety rating or above. The Clean Car rebate scheme only applies to BEVs and PHEVs that are registered between the 1st July and 31st March 2022.
Currently, hybrids are not eligible, but they may be introduced as part of the scheme in 2022. From 2022, the Clean Car programme will expand to offer a range of rebates for imported new and used low CO2 emission vehicles. High CO2 emission vehicles will be charged a fee. The programme is expected to prevent up to 9.2 million tonnes of CO2 emissions and will help customers with the upfront cost of switching to an electrified or low emission vehicle.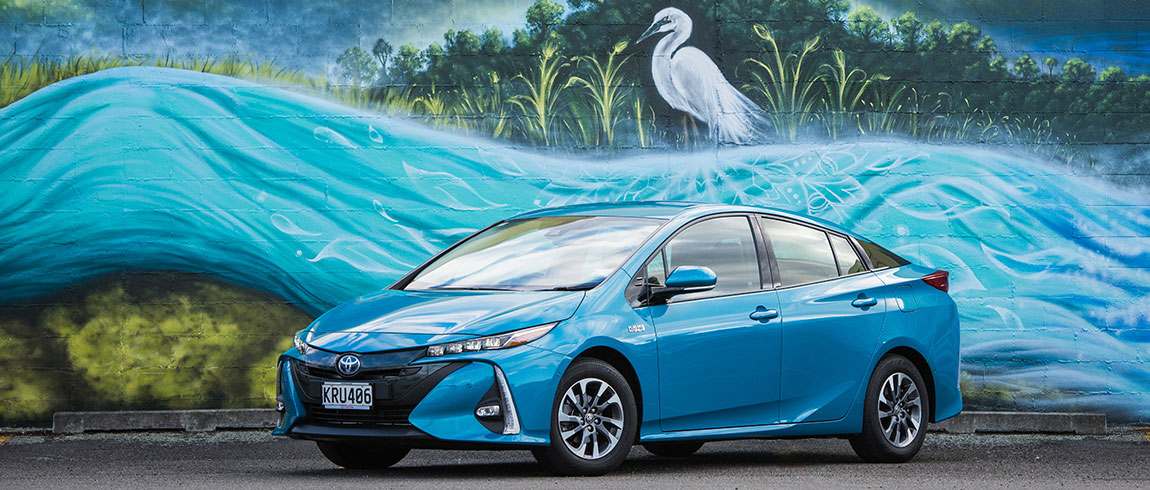 Toyota Prius Prime
The Toyota Prius Prime, a Plug-In Hybrid Electric Vehicle, qualifies for a rebate of $5,750 from the 1st July – 31st March 2022. The rebate can be claimed through the Waka Kotahi website, once the vehicle is registered and allocated a number plate.
Explore Prius Prime
Learn more about EVs, PHEVs and Hybrids