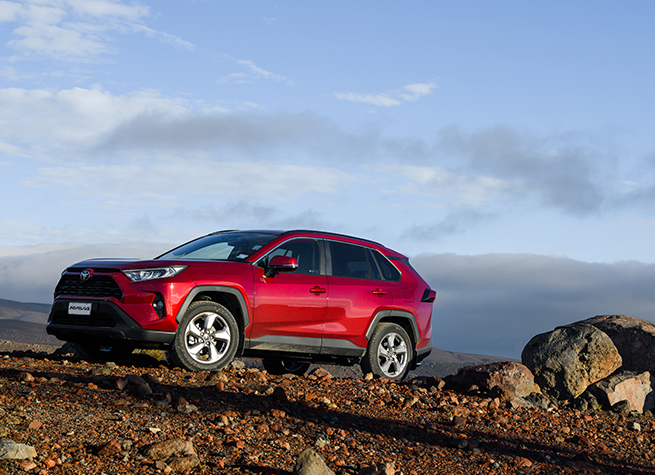 More Power and Better Efficiency
The Next-Gen RAV4 is the result of the Toyota New Generation Architecture (TNGA) design and engineering philosophy which encompasses driving quality, comfort, user-friendliness, pride of ownership, and security.
The 2.5-litre four-cylinder petrol engine in the Next-Gen RAV4 GXL AWD provides you with maximum power of 152 kilowatts and 243 Newton metres of torque through its 8-speed automatic transmission, but most importantly a combined fuel consumption of 6.7L/100km and CO2 emissions of just 156gm/km.
The Next-Gen RAV4 GXL AWD is also equipped with Toyota's Dynamic Torque Control system which provides you with greater levels of traction and higher levels of control and confidence when venturing off-road.