Toyota Hybrid Electric Vehicles
The car that charges itself
First introduced in the late 90s, Toyota Hybrid Electric Vehicles now travel more electric kilometres than any other type of vehicle the world over. We've used all our expertise to consistently push our hybrid powertrains to offer greater performance, driving range and efficiency with each new generation.
Lead the charge
Electrified vehicles are the future - don't miss out on knowing all about the latest news and Toyota vehicles as and when it happens. Sign up now and get the latest scoop on everything electrified at Toyota.
Get the most out of your journey
Our Hybrid Electric Vehicles (HEV) seamlessly switch between electric and petrol power, choosing the most efficient power combination possible during your journey while also recharging the hybrid battery without the need to be plugged in.
Have a cleaner journey
Our hybrid engine uses a combination of electric power and petrol to provide you with a more fuel-efficient journey, producing lower carbon emissions than an internal combustion engine for a similarly sized vehicle.
You're covered
All Toyota Hybrid Electric Vehicles (HEV) sold new in New Zealand come with our New Vehicle High Voltage Hybrid Battery Warranty that covers this battery for up to 160,000kms or 8 years*
*Whichever occurs first under normal operating conditions.
Recycled, not wasted
When it is time to retire a hybrid battery, we do so safely and responsibly. We have a nationwide programme in place to collect batteries from our stores and automotive dismantlers.
Learn more about Hybrid Electric Vehicles (HEVs)
Explore the Hybrid Electric Vehicle Range
*The below fuel consumption & emission WLTP figures are based on converted NEDC combined test results produced under controlled conditions and are for comparison purposes only. Actual results will vary depending on factors such as vehicle usage and operating conditions. You should not expect that the exact fuel consumption, and emission figures will be achieved in real world driving conditions. In order to provide you the latest model information, the specification listed is on a provisional basis and therefore may be subject to change. Please contact your local Toyota Store for more information.
Discover our Electrified Vehicles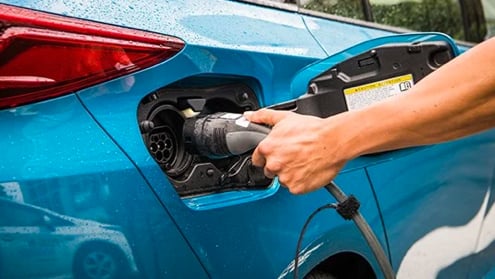 Plug-in Hybrid Electric Vehicles (PHEV)
The larger capacity hybrid battery of our Plug-in Hybrid Electric Vehicles (PHEV) provide the zero driving emission efficiency of a battery electric vehicle in EV mode while offering the security of having petrol power for additional range when travelling on longer journeys.
Check out the Prius Prime PHEV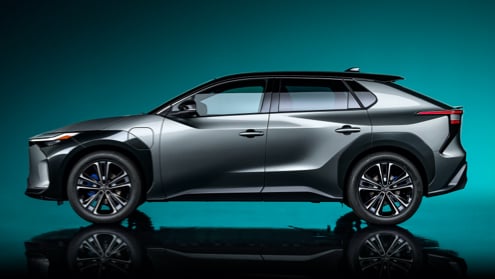 Battery Electric Vehicles (BEV)
Producing zero emissions while driving, and powered solely by electricity, our Battery Electric Vehicles (BEV) give you great performance and a comfortable ride.
Learn more about BEVs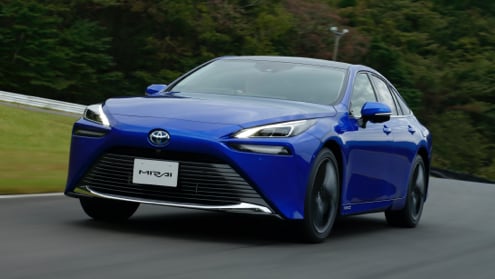 Fuel Cell Electric Vehicles (FCEV)
An innovative and exciting technology, Fuel Cell Electrified Vehicles (FCEV) offer the range and convenience of conventional petrol engines with the power and performance of an electric vehicle, fuelled by hydrogen and the only exhaust by-product they produce when on the road is water.
Learn more about this revolutionary new technology
Our Dedication to an Electrified Future