Toyota's Electrified Vehicles
*Concept model shown. Cars and accessories may differ from final New Zealand specification.
Pioneering the way to electrification
In 1997, Toyota introduced the world to a new type of vehicle - the Prius hybrid electric car. We've been building on this technology for over twenty years, developing a complete range of electrified vehicles to suit all Kiwis, no matter their lifestyle. By 2025, Toyota will have launched 40 new or updated electrified vehicles across the globe.
It's all part of our drive towards a carbon neutral future, and by 2030, we're aiming to have an electrified option of every car model in our line-up.
Lead the charge
Electrified vehicles are the future - don't miss out on knowing all about the latest news and Toyota vehicles as and when it happens. Sign up now and get the latest scoop on everything electrified at Toyota.
Hybrid Electric Vehicles (HEV)
Our Hybrid Electric Vehicles (HEV) offer drivers a mix of low emission electric-power in EV mode and petrol power for a more efficient journey with no need to be plugged in to charge.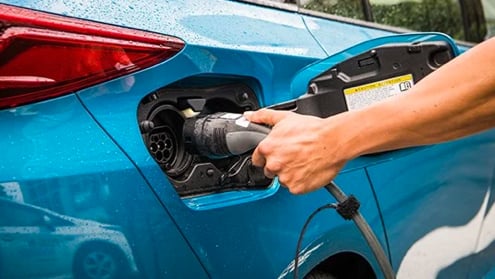 Plug-in Hybrid Electric Vehicles (PHEV)
The larger capacity hybrid battery of our Plug-in Hybrid Electric Vehicles (PHEV) provide the zero driving emission efficiency of a battery electric vehicle in EV mode while offering the security of having petrol power for additional range when travelling on longer journeys.
Check out the Prius Prime PHEV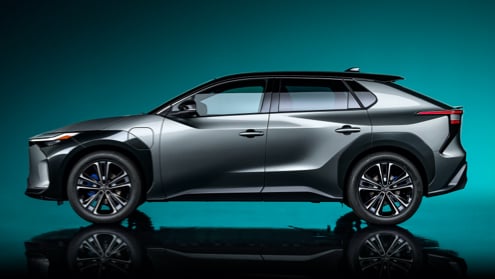 Battery Electric Vehicles (BEV)
Producing zero emissions while driving, and powered solely by electricity, our Battery Electric Vehicles (BEV) give you great performance and a comfortable ride.
Learn more about BEVs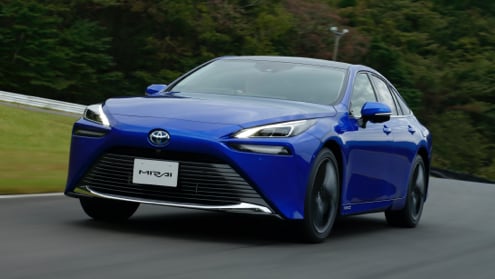 Fuel Cell Electric Vehicles (FCEV)
An innovative and exciting technology, Fuel Cell Electrified Vehicles (FCEV) offer the range and convenience of conventional petrol engines with the power and performance of an electric vehicle, fuelled by hydrogen and the only exhaust by-product they produce when on the road is water.
Learn more about this revolutionary new technology
Government Clean Car Discount
As part of the New Zealand government's plan to be carbon neutral by 2050, the Clean Car Discount scheme was brought into effect on 1 July 2021. This discount makes it cheaper for Kiwis to switch to battery electric or plug-in hybrid electric vehicles.
What is a Powertrain?
You may have seen the term used, but what actually is a 'powertrain'?
Beyond Zero Initiative
We're constantly looking ahead, finding new ways to create a better world for future generations.
Future goals and vehicles
We've got grand goals, but how will we make them a reality?
Learn more about Hybrid Electric Vehicles (HEVs)
Hybrid Electric Vehicles (HEVs) are an efficient blend of new and conventional technology.