Toyota Dream Car Art Contest
Thank you to everyone who entered the New Zealand Toyota Dream Car Art Contest.
Judged by Te Manawa Museum of Art CEO Andy Lowe and Toyota New Zealand Executives, the calibre of entries was once again very high.
Nine finalists were selected from the large number of entrants, and their artwork submitted to Japan for the Toyota Dream Car Art Contest global competition.
Check back soon for more results.
Under 8 years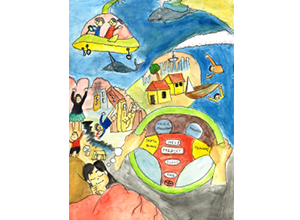 Kavin's artwork - Rescue Car
My dream car predicts natural disasters in advance and saves everyone!
8-11 years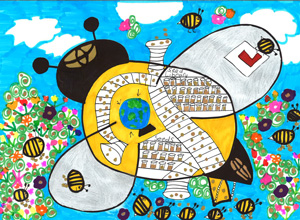 Sophie's artwork - Bee-Car Seed Library
The flying Bee-Car collects and sprinkles seeds with the help of other bees. They drop them into the funnel. Some go into the seed library to save for the future and the rest get sprinkled around the world to grow everywhere. The planet needs more bees and plants to survive, my dream is to have a car that will help.
Under 8 years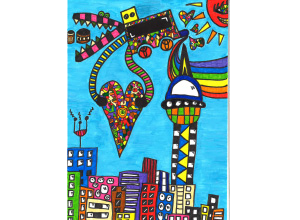 Max's artwork - Robotech Crocodile Dancing Cars
Robotech Crocodile Dancing Car eats rubbish as fuel and leaves behind rainbows and love heart balloons. Instead of the city being polluted it will be filled with bright colours.
8-11 years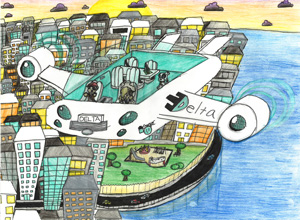 Kelyn's artwork - The Delta
The car is a battery powerd car that doesn't pollute the air. It can help sick and injured animals and people with first aid. It can also travel to unknown places, store food, and seat many people.
Under 8 years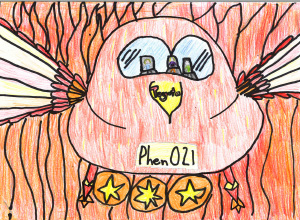 Nina's artwork - Pheonix Transformer (Toyota)
The Pheonix Transformer can change into any car or animal so it can do all the things the animal or car can do eg. go under water, fly, burrow underground or go fast. And lots more!
8-11 years old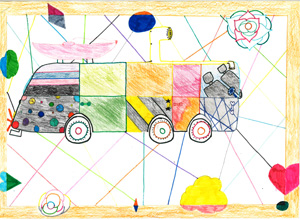 Marley's artwork - Marley Bus
I would like my dream to come true because I want New Zealand to be a unique and creative country. I would like my dream to come true so people can follow me in my creativity.
12-15 years old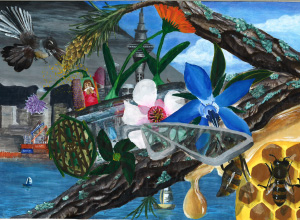 Josephine's artwork - Toyota Bee Friend
It is estimated that up to one third of our food is dependent on pollination by honey bees who are under threat from pesticides and mites. Meanwhile, many people are allergic to pollen, made worse by wind pollenated plants. These grains are not useful to bees as the have little nutritional value. My car would solve this by processing these grains into pollen, which is rich in nutrition and suitable for bees. It would be powered by hot air circulating due to climate change and pollen dispensed through flowers.