About Toyota
Toyota has held a special place in the hearts and minds of New Zealanders for generations. It's probably because we believe in the same things that you do. We love working hard, doing our bit, and never being satisfied until we've got the job right. We do this every day through the reliability of our vehicles and the kind of high quality service we strive to provide. And if we can put a smile on a few faces while we're at it, then all the better.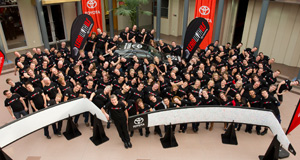 Toyota's New Zealand headquarters are in Palmerston North and we have an extensive group of Authorised Toyota Dealerships and Parts and Service Agents located nationwide. Whilst we're part of a larger global organisation Toyota New Zealand (TNZ) remains very much a local company committed to New Zealand customers.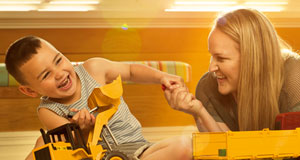 'Believe' is a big word. It stands for faith in the things you love the most. A belief that good people can and will make great things happen. It's pretty easy for most New Zealanders to understand, because it's inherent in the Kiwi way. Our natural ability to rise to any challenge and tackle it head-on, put our backs into it, smile and say: 'No worries. We can do that. It's not a problem.'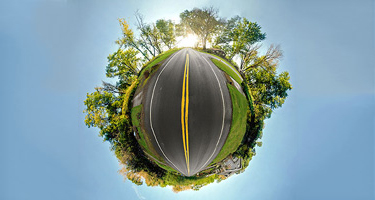 As the world's largest automotive manufacturer Toyota is on a mission to define the future of mobility. To do so we'll have to unflinchingly tackle one of history's biggest problems – how to safely and responsibly move around the nine billion people (and counting) who currently live on this planet, without harming the environment. We aim to do this through our commitment to sustainability, quality, innovation and a deep, underlying respect for the planet.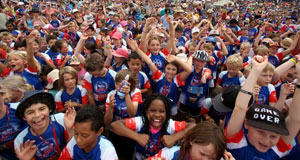 At Toyota NZ we believe if you can dream it, you can do it! We're proud to support the following events, teams and groups: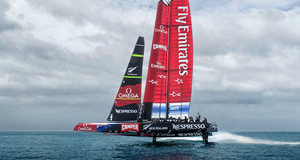 Toyota New Zealand proudly lends its support with one aim: growing and supporting the best of New Zealand life.
Our Ambassadors are a talented group of inspirational New Zealanders who represent some of the things we believe in most. Things like dedication, hard work, a sense of fun, and the will to go that little bit further to make something exceptional happen.
Our Dealer Graduate Programme is all about helping you find your strengths and fulfill your potential with one of the most recognised and loved brands on the planet.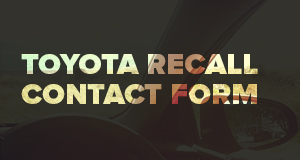 Complete the following form to find out if your vehicle is included in the recall. Toyota New Zealand will be in touch shortly to advise.